Serving  size  2
Prep   5  mins
Cook   5-7  mins
Total Time:   12 mins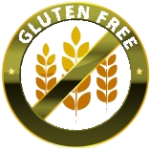 Gluten Free



S

tart your day with a healthy dose of protein, vitamins and minerals.  This simple gluten free breakfast dish is packed with vibrant veggies making it a great choice for company but its ease makes it a great candidate for any day of the week.  Don't worry too much if you don't have the exact veggies, use what you have in the fridge.  The most important part of the recipe is finishing the dish off with a spritz of fresh lemon juice."
3 eggs

1/2 orange bell pepper, diced
1/2 cup quartered cherry tomatoes (or any tomatoes you have, diced)
1/4 cup cilantro, finely chopped
1/3 cup sweet onion, chopped
1 TBSP Extra Virgin Olive Oil
Squeeze of fresh lemon juice
pepper to taste, optional
DIRECTIONS
1.  Dice and chop all vegetables.  Set vegetables aside.
2.  Crack all three eggs into small bowl.  Beat eggs with whisk for approximately 30 seconds.  Adding air to the eggs will make them light and fluffy.
3.  Add approximately 1 tablespoon of extra virgin olive oil to a medium-sized pan.  Turn on medium heat.
4.  When oil starts to heat, add onions; saute for 1-2 minutes.  Keep onions moving, do not let them burn.
5.  Add the rest of the vegetables to the pan.  Saute for another minute or two.

6.  Pour whisked eggs into the pan with vegetables.
7.  Scramble eggs with vegetables until they are cooked to desired firmness.
Immediately remove from pan.
8.  Season with a few twists of fresh ground pepper.
9.  Squeeze the juice of half a lemon over the top of the vibrant scramble.


Chef Notes:
The fresh lemon juice will brighten this simple dish and bring out the fresh flavor of the eggs and the vegetables.  The lemon juice replaces any need for salt as a seasoning.
*This recipe is Paleo-friendly.

_____________________________________________________________________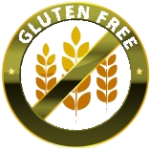 Gluten Free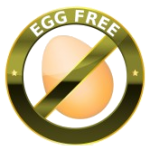 Egg Free     

 Lactose Free   

 Vegetarian          *Dairy Free