Serving  size  4

Prep   10 mins
Cook   10  mins
Total Time:   20 mins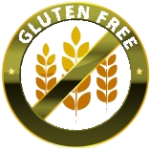 Gluten Free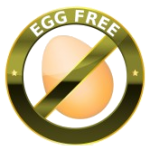 Egg Free
T

his strawberry kale salad is so good you could call it dessert!  Sweet and full of robust flavor, you'd better make extra because your guests will be going back for more."
3 strips bacon

1/2 cup plain Greek yogurt
2 Tbsp. sugar
2 Tbsp. white balsamic vinegar or apple cider vinegar
salt and pepper to taste
6 cups baby kale leaves
2 cups strawberries
1 avocado
pine nuts
cracked black pepper click here to get

our favorite pepper mill grinder by Ozeri
DIRECTIONS
1.  Cook bacon until crisp in a skillet, set aside to cool.

2.  Dressing: Whisk together yogurt, sugar, vinegar, and salt and pepper.  Break the bacon up into pieces and stir in as well.
3.  Place the kale in a large salad bowl.  Slice strawberries and lay on top of salad.
4.  Dice avocado and add to salad.
5.  Drizzle salad dressing on top.
6.  Lastly, sprinkle with pine nuts and cracked black pepper.


Chef Notes:
*This recipe is Paleo-friendly.
*Kale, where have you been all my life?  Not only is it a delicious versatile food, you can eat it raw, juiced, grilled, or roasted.   It is also considered on of the World's Healthiest Foods.  Kale is so wonderful for our bodies! It is packed full of vitamins and minerals.  You might be interested to know that kale has antioxidant and anti-inflammatory properties too.  It aids in digestion and supports the bodies detoxification system.  And also don't forget kale has great risk lowering benefits for cancer, making it one of my personal favorite foods.  Go to What's New and Beneficial About Kale to find out even more benefits of kale.
Return from Strawberry Kale Salad to our Recipe Box for more of Sprouted Root's Healthy Salads

Click here for fun and interesting articles at Our Table (Blog)

To view Products We Love click here

Join the Sprouted Roots Family; Subscribe to our Newsletter to get more Sprouted Roots Goodness delivered to your inbox!  Click Here to Subscribe
Ozeri is a specialty manufacturer of digital lifestyle products for the modern home.  Click here to learn more about Ozeri!
_____________________________________________________________________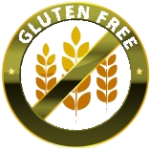 Gluten Free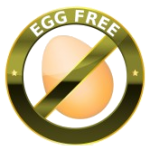 Egg Free     

 Lactose Free   

 Vegetarian          *Dairy Free