Serving  size 2-4  
Prep   10  mins
Cook   5  mins
Total Time:   15 mins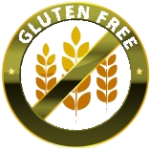 Gluten Free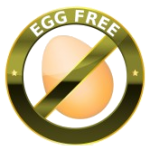 Egg Free


 Vegetarian




A

new take on one of our family's traditional recipes.  Zucchini ribbons replace what used to be fresh pasta, but I promise you won't miss it!  The goat cheese creates a rich creamy sauce.  The tomatoes add fresh, sweet notes of summer.  And the sunflower seeds give a little salty crunch for texture."
INGREDIENTS
DIRECTIONS
Wash zucchini thoroughly.

Using a mandolin, slice zucchini lengthwise.  Easily increase the number of servings by adding in a zucchini or two.
Bring large pot of water to a rolling boil.
Add minced garlic to boiling water.
Carefully add zucchini ribbons to boiling water with tongs.
Cook zucchini ribbons for 3-4 minutes, just long enough to make zucchini tender.
Carefully strain zucchini ribbons over sink and set aside.
Slice tomatoes in half.
Toast sunflower seeds if desired.
Gently place zucchini ribbons in serving bowl.
Pour tomatoes over the top along with 1/4 cup of the sunflowers.
Using a teaspoon, disperse dollops of goat cheese on top.  (Save two or three dollops.)
Lightly toss with tongs.

Sprinkle remaining sunflower seeds and goat cheese on top.

Dust with a small amount of pepper if desired.
Serve warm.


Chef Notes:  
Be sure to use the thinnest slicing attachment you have for your mandolin.
This makes a wonderful side dish or main dish.  For a wonderful vegetarian brunch spread, pair with gluten free banana bread, fresh fruit and gazpacho.  It would pair well with a summer savory quiche too.
 Replace goat cheese with 2 Tablespoons extra virgin olive oil to make this recipe Paleo friendly.
_____________________________________________________________________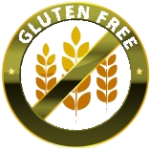 Gluten Free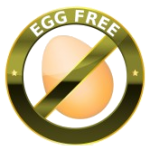 Egg Free     

 Lactose Free   

 Vegetarian          *Dairy Free