Serving size 10
Prep    15  mins
Cook    20 mins
Total Time:  35 mins






T

his is a great use of all those summer zucchinis.  Kids love to help create these too making meal time fun.  We initially made Vegetarian Stuffed Zucchinis as a hearty appetizer but they could easily be served with your meal as a side dish, or paired with a large salad for a light meal."
INGREDIENTS
1 tablespoon olive oil
½ onion diced
3 cloves garlic minced
10 zucchinis cut in half lengthwise
1 can 15 ounce tomato sauce
1 teaspoon dried oregano
1 teaspoon dried parsley
½ teaspoon salt
½ teaspoon garlic salt
1 cup cooked rice or quinoa
 DIRECTIONS
1.  Heat oil in a pan on medium heat.  Add onion and garlic and cook until tender.
2.  Add a small amount of water to the bottom of a skillet and then place zucchinis cut side down in the pan and cover.  Cook zucchini on medium heat until almost done.  You want it just done enough to be able to scrape out the inside.  Remove zucchinis from skillet and place on a plate,  allow to cool.
3.  Add the tomato sauce, oregano, parsley, salt,  and garlic salt to the skillet.
4.  Bring to a boil, cook for 5 minutes. Take off the heat and add rice or quinoa.
5.  Preheat oven 350 degrees.  Place the "gutted" zucchinis in a baking dish or on a cookie sheet and fill each one with the mixture from the skillet
6.  Cook for 20 minutes.






Chef Notes:
If you are not lactose free, consider topping the zucchini's with mozzarella or cheddar cheese after cooking time is completed.  Put back in the oven under the broiler until cheese is melted.
This is a great use of leftover rice or quinoa from the night before.   One of our weekly time savers is making a large batch of rice and/or quinoa to add to recipes or as a side to meals throughout the week.
*If you use quinoa in lieu of rice, this recipe is Paleo-friendly.
__________________________________________________________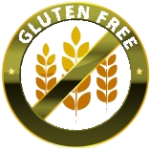 Gluten Free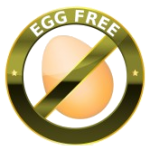 Egg Free     

  Lactose Free   

Vegetarian