Serving  size  1
Prep   5 mins
Cook   0  mins
Total Time:   5 mins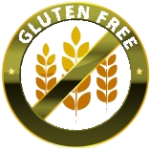 Gluten Free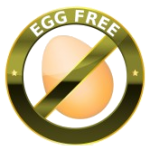 Egg Free



S

imply one of the easiest and delicious meals your will ever make! If you haven't tried raw dishes you have to try this one!  You will be amazed how flavorful and addicting this Simply Raw Fettuccine Alfredo can be! This is another great gluten free recipe to keep your family humming along."
3 large zucchinis

1 clove garlic
1 lemon juiced
1/2 cup pine nuts
2 fresh basil leaves
dash sea salt
DIRECTIONS
1.  Spiralize 2 of the zucchinis.

2.  Add the last zucchini, garlic, lemon juice, pine nuts, basil, and salt to a blender.  Blend until liquid (about 30 seconds)
3.  Toss the fettuccini sauce in with the spiralized zucchini and serve.


Chef Notes:
*This recipe is Paleo-friendly.
*Why go raw? Going raw replenishes your cells with "live" nutrients which cleanses every system in your body, your organs, blood, skin, intestines. Eyes and skin complexion becomes clear and glowing.  Aches and pains reside and higher energy resurfaces. You will never feel better than on a raw food diet. Don't just stop there! Make it a way of life! And, preparing raw dishes are astonishingly faster and easier! Not to mention easy on your pocketbook too! For more information on why go raw, click here Why Go Raw-Benefits of Raw Food.
Return from Simply Raw Fettuccine Alfredo to our Recipe Box for more of Sprouted Root's Main Dishes

Click here for fun and interesting articles at Our Table (Blog)

To view Products We Love click here

Join the Sprouted Roots Family; Subscribe to our Newsletter to get more Sprouted Roots Goodness delivered to your inbox!  Click Here to Subscribe

_____________________________________________________________________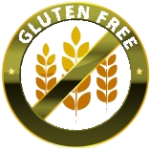 Gluten Free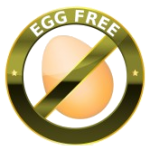 Egg Free     

 Lactose Free   

 Vegetarian          *Dairy Free