Makes 12
   Prep   10 mins
   Cook   15  mins
   Total Time:   25 mins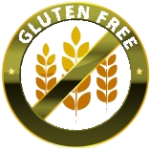 Gluten Free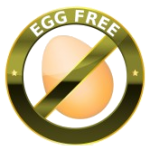 Egg Free
O

h my!  A little bite of heaven here.  These are wonderful appetizers for a small dinner party, or a great special treat just because you deserve it!  The combination of the bright taste of lemon, the richness of the scallops paired with the salty bacon and the fresh basil is amazing.  Thinking about it makes me want to go make more! Yum!  
12 medium sized sea scallops
4 pieces of bacon
1 ripe lemon, washed well, and sliced very thin
12 basil leaves (medium-large, washed/dried)
sea salt, optional
2 tablespoons butter
DIRECTIONS
Prep:  wash and dry basil leaves, cook 4 pieces of bacon to desired crispiness, thinly slice 4 lemon slices and cut into thirds.

Lay sea scallops out on a paper towel.  Sprinkle with sea salt to draw out some of the water.  Let sit for about 5 minutes.  (This will help them get a nice golden brown.)
Pat sea scallops with a paper towel after 5 minutes, removing most of the salt and any excess water.
In a large pan, heat butter over medium-high heat.
Once completely melted and starting to brown, carefully place dried scallops in the pan.
Do not move scallops around.  Let cook for approx 2 minutes.
With a spatula gently lift the first scallop you placed in the pan to see if it has a nice golden brown.
Quickly flip all of the scallops in the order you placed them in the pan (to help ensure they are cooked evenly).
Continue to cook for 1 or 2 more minutes, allowing the second side to brown.  You do not want to over cook the scallops.
Remove scallops from pan when they are browned on both sides.  To ensure they are done, they should be firm and opaque.
Arrange your washed and dried basil leaves on a serving platter.
Carefully cut scallops in half horizontally.
Begin to stack your appetizers one at a time; layering the bottom of a scallop, a 1/3 piece of cooked bacon, the top of the scallop and a thinly sliced 1/4 lemon on top of each basil leaf.  You may want to use a tooth pick to hold it all together, but it is not necessary.
Serve while still warm.
Chef Notes:
*This scallop basil boats recipe is Paleo-friendly.  Would also make a great sit down dinner starter course.  
Return from Scallop Basil Boats to our Recipe Box for more of Sprouted Root's tasty Appetizers

Click here for fun and interesting articles at Our Table (Blog)

To view Products We Love click here

Join the Sprouted Roots Family; Subscribe to our Newsletter to get more Sprouted Roots Goodness delivered to your inbox!  Click Here to Subscribe

_____________________________________________________________________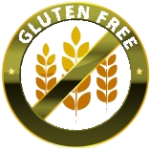 Gluten Free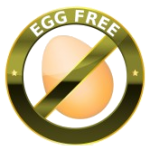 Egg Free     

 Lactose Free   

 Vegetarian          *Dairy Free