Serving  size  32 oz.

Prep   10 mins
Cook   0  mins
Total Time:   10 mins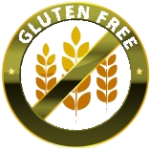 Gluten Free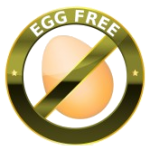 Egg Free



G

et your beet fix with this pink sunsation juice. A beautifully vibrant drink full of an insane amount of nutrients! Beets are a gift from nature; wonderful for your mind, body, and soul. A sweet and invigorating drink to begin your day. This is another great gluten free recipe to keep your family humming along."
5 oranges

2 Granny Smith apples
1 beet
1 cucumber
1 kale leaf
1 handful spinach
1 celery stalk
DIRECTIONS
1.  Wash all vegies and fruit thoroughly.

2.  Peel the oranges and cut into fourths.
3.  Cut apples, beet, and cucumber into fourths.
4.  Slowly add all ingredients one at a time to your juicer.
5.  Drink with pulp or strain.


Chef Notes:
*This recipe is Paleo-friendly.
*Tip: To help avoid having your juices get clogged up, add harder veggies in between softer ones.  The harder veggies help get the softer ones down into the auger.
*Beets are extremely nutritious!  They are packed full with an insane amount of nutrients. High in vitamins and minerals beets have a multitude of health benefits. Beets aid in cleansing the liver offering a great kick start to balancing your body. Feeling a little mentally fatigued?  Beets are an awesome mental pick-me-up! And if you need a great rev-up for that workout, then give beets a try! Also, did you know you can test your stomach's acidity level with beets? Yah!  If your pee turns pink then you have low acidity. If your pee is clear then you need to eat more veggies and less sugar and processed foods to achieve more alkalinity. Remember beets are high in sugar content, so keep that in mind if you need to reduce your sugar intake.  Also Dr. Oz says watch your intake if you have gallbladder or kidney stones because beets can cause crystallization and agitate them. Don't forget, like I sometimes do….beets can also turn your poop red, don't worry it just means you had beets the day before.
*Want to learn more about the Health Benefits of Beet Juice?  Click here to see what Dr. Oz says. Dr. Oz says beets can treat a multitude of  health disorders and a great tool in prevention.
*Want to get more beets into you? Try another juice ours, Crimson Sensation. A great drink to replace your vitamin A stores. Or our savory Roasted Beet Salad. Full of color and flavor, your guests will not be disappointed
Return from Pink Sunsation Juice to our Recipe Box for more of Sprouted Root's Healthy Juices and Smoothies

Click here for fun and interesting articles at Our Table (Blog)

To view Products We Love click here

Join the Sprouted Roots Family; Subscribe to our Newsletter to get more Sprouted Roots Goodness delivered to your inbox!  Click Here to Subscribe

_____________________________________________________________________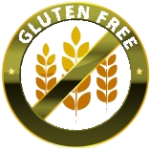 Gluten Free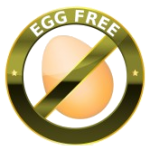 Egg Free     

 Lactose Free   

 Vegetarian          *Dairy Free