Makes  20-25 Two-bite Fritters
Prep   10  mins
Cook   20-30 mins
Total Time:   30-40 mins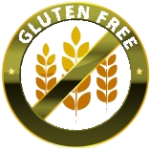 Gluten Free   



T

rying to think of a great way to start a dinner party?  These heavenly lobster corn fritters are just the ticket!  Easier than you might think, these rich appetizers will be a hit at any party.  No one will guess they are gluten free."
Sauce

1 clove garlic, minced
1 tsp Sriracha Sauce
2 tsp fresh lemon juice
1/3 cup mayonnaise
1/2 tsp black pepper, freshly ground

Fritters:

4-5 Tbsp butter
3 green onions, thinly sliced (Set 1 Tbsp aside for garnish)
3/4 cups fresh corn
1/2 lb freshly cooked lobster meat, finely diced (Large clumps do not work well for the appetizer version of this dish.)
1/4 cup brown rice flour*  

(see chef notes below if prefer to use a pre-made all-purpose gluten free flour blend)

2 tbsp garbanzo bean flour*  

(see chef notes below if prefer to use a pre-made all-purpose gluten free flour blend)

2 tbsp tapioca flour*  

(see chef notes below if prefer to use a pre-made all-purpose gluten free flour blend)

1/2 tsp baking powder
1/2 tsp paprika
1 1/2 tsp Old Bay seasoning (Make your own Old Bay seasoning, click here for seasoning mix recipe)
1/2 tsp finely ground sea salt
1 extra-large egg, lightly beaten
1/4 cup half and half  (do not substitute with plain milk or coconut milk.)
DIRECTIONS
To make sauce
Mix minced garlic, saffron threads, Sriracha sauce, lemon juice, mayonnaise, 1/8 tsp salt, and 1/8 tsp pepper in a small bowl and whisk together until smooth.  Refrigerate until you are ready to use.
For Fritters
Melt 1 tbsp butter in a medium pan over medium heat.
Add all but 1 tablespoon of the green onions(reserve the 1 tablespoon for garnish) along with all of the corn kernels and saute for 3 minutes until soft.
Add cooked, diced lobster and cook for 1 minute. Set aside.
Combine flour, paprika, baking powder, Old Bay, and 1/2 tsp salt in a medium bowl.  (I use my trusty, large 4-cup glass Pyrex measuring cup, to make pouring the fritters easy with fewer dishes!)
Whisk in the egg and half and half.  Stir until smooth.
(Note:  The consistency will not be as thick as you may think if you have made fritter batter with wheat flour.  The gluten free flours produce a thinner batter, but have no fear it will hold together!)
Stir in the corn/lobster mixture.  (At this point, you can set aside for up to an hour before frying.)
Heat 2 tbsp of butter in a large pan over medium to medium-high heat until it starts to brown.
For each fritter, drop a small spoonful of fritter mixture into the hot butter.  For this appetizer version, you want them to be about 1-2 inches in diameter.  Leave room between fritters to make flipping easy and browning more even.  Cook each side until golden brown, about 2 minutes.  Fritters should be firm.
Continue until all the batter is used, adding small amounts of butter as necessary.
Top fritters with a dollop of sauce and sprinkle with a few green onion pieces.
Don't forget to grab one for yourself, they will likely disappear quickly!
Chef Notes:

* If you prefer to use a all-purpose, gluten free flour blend.  Replace garbanzo bean flour, rice flour and tapioca flour with 1/2 cup of pre-made all purpose blend.
* The more finely cut the lobster is the more evenly the fritters will brown, for a better appearance and a crispier fritter.
* Best cooked immediately before serving.  Serve hot when possible.  To make life easier, it is recommended to make the sauce earlier in the day (one less thing to do before company arrives) and you can make batter/lobster/corn mixture up to an hour before cooking.
* This is a modified version of Ina Garten's Lobster & Corn Fritter recipe to accommodate a gluten-free diet.
_____________________________________________________________________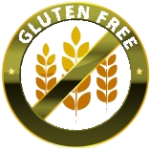 Gluten Free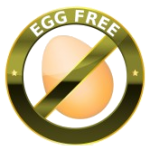 Egg Free     

 Lactose Free   

 Vegetarian          *Dairy Free