Serving  size  12 patties

Prep   10  mins
Cook   20  mins
Total Time:   30 mins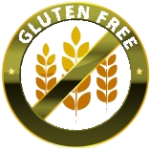 Gluten Free     

Lactose Free




L

ooking for a great way to get more omega 3s, protein, fiber and veggies into your family?  Grain free salmon patties is a simple yet delicious dish that will have everyone asking for more."
2 Tbsp olive oil
22.5 ounces sockeye salmon canned or cooked and flaked

3 large eggs
1/4 cup yellow onion minced
1/4 cup carrot minced
2 cloves garlic minced
1/4 cup zucchini minced
1/2 tsp garlic salt
1/8 tsp pepper
1/8 tsp paprika
1/2 cup flax seed meal
DIRECTIONS
1.  Mix together salmon, eggs, onion, carrot, garlic, zucchini, garlic salt, pepper, and paprika in a large bowl.

2.  Heat oil in a large skillet on medium high heat.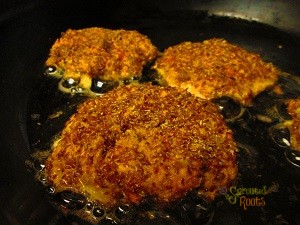 3. Pour flax seed meal into a bowl.
4.  Form salmon mixture into patties.
5.  Coat  both sides of the patty in the flax seed meal.
6.  When oil is hot lay patties in skillet.  Fry each side until brown and crisp.
7.  Remove from skillet and serve.



Chef Notes:
*This recipe is Paleo-friendly.
*This dish is great for those busy nights when you need something fast and easy to make.  Make extras and take leftovers for lunch the next day or crumble over a salad with dill dressing.
Wild Alaskan Salmon is a Powerhouse of Nutrition That May Help you Live Longer.  Go to Dr. Mercola's article to find out why eating oily fish once or twice per week may increase your lifespan.  But be sure to stick with only Wild Alaskan Salmon or Sockeye Salmon, which have the least amount of contaminants.
Return from Grain Free Salmon Patties to more tasty Gluten Free Main Dishes.

Or go to Sprouted Root's fun and informative Blog for great product reviews and articles.

For more products we love go to our Product Page

_____________________________________________________________________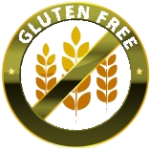 Gluten Free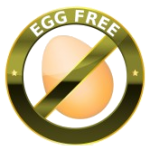 Egg Free     

 Lactose Free   

 Vegetarian          *Dairy Free