Serving  size  4
Prep   25  mins
Cook   0  mins
Total Time:   25 mins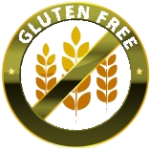 Gluten Free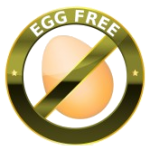 Egg Free



T

his Grain Free Pasta Primavera with Zucchini Noodles can be made raw or cooked.  A delicious healthy alternative.  We skipped the creamy sauce and went for a lite basil garlic sauce.  A delightful dish!  Another tasty creation from sprouted roots that will keep your family humming along."
1 bunch basil

1 cup organic low sodium chicken broth
1/4 cup olive oil
3 cloves garlic
1 Tbsp. olive oil
1 leek chopped
2 pinches of sea salt
1/2 cup English peas
1/2 cup chopped sugar snap beans
1 bunch thin asparagus cut into 1 inch spears
2 large zucchinis
shredded Parmesan
DIRECTIONS
1.  Bring water to a boil in a pot.

2.  Dip the basil leaves in boiling water until bright green, about 3 seconds.  Immediately cool off the leaves in cold water.
3.  Add chicken broth, olive oil, garlic and basil leaves to a blender and blend.  Set aside.
4.  Heat 1 Tbsp. olive oil in a skillet.  Add leek and salt and cook until soft, about 5 mins.
5.  Add peas and beans to the skillet and cook for 5 mins.
6.  Add asparagus to the skillet and cook until asparagus is just done.  Remove from heat.  Stir in the basil sauce.
7.  Spiralize the zucchini into long fettucchini strands.  Leave raw or steam until just done.
8.  Place zucchini on a serving platter.  Top with the cooked veggies with basil sauce and Parmesan.  Serve.


Chef Notes:
*This recipe is Paleo-friendly.
* Omit the the Parmesan to make this dish dairy free.
Return from Grain Free Pasta Primavera with Zucchini Noodles to our Recipe Box for more of Sprouted Root's Healthy Main Dishes

Click here for fun and interesting articles at Our Table (Blog)

To view Products We Love click here

Join the Sprouted Roots Family; Subscribe to our Newsletter to get more Sprouted Roots Goodness delivered to your inbox!  Click Here to Subscribe

_____________________________________________________________________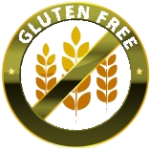 Gluten Free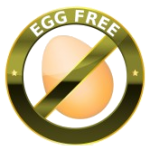 Egg Free     

 Lactose Free   

 Vegetarian          *Dairy Free