Serving  size  12 cupcakes

Prep   10  mins
Cook   25  mins
Total Time:   35 mins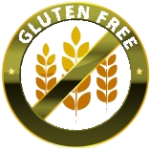 Gluten Free     

 Lactose Free   
M

y kiddos saw pink lemonade cupcakes at the store and begged me to make some gluten free.  So I whipped out my magic wand and a very delicious moist cupcake appeared!"
INGREDIENTS FOR FROSTING
16 ounces powdered sugar
1/2 cup butter softened
1 Tablespoon rice milk
1/8 teaspoon sea salt
1/4 teaspoon vanilla
1 small whole lemon juiced
pink all natural food coloring
DIRECTIONS
1.  Preheat oven @ 350 deg F.

2.  In a large bowl mix and cream sugar and butter together.  Add egg, rice milk, lemon zest, lemon juice, and vanilla.  Mix well.
3.  In another bowl mix together brown rice flour, tapioca flour, potato starch, coconut flour, baking soda, and sea salt.
4.  Combine the flour mixture into the batter and mix.  Do not over mix.
5.  Line cupcake tins into a cupcake pan.  Pour batter into each tin about 3/4 full.
6.  Place in oven and bake for 25-30 minutes.  Or until done and a toothpick comes out clean when you stick it in the middle of a cupcake.
7.  Allow to cool and then decorate with pink lemon frosting.
DIRECTIONS FOR FROSTING
1.  Mix together powdered sugar, butter, rice milk, sea salt, vanilla, and lemon juice.
2.  Add pink food coloring to desired color.
3.  Beat on high for 2 minutes.


Chef Notes:
*The longer you beat the frosting, the fluffier it gets.

*I like to use turbinado sugar in my baking, it helps to make a more moist cupcake.
*Use all natural food coloring without the bad colors.  You can find ones made out of natural vegetable juices.  Or make your own by cooking down and concentrating juice from a vegetable.  Beets make a great pink food coloring.
Return from Gluten Free Pink Lemonade Cupcakes to Sprouted Roots' Gluten Free Baked Goodness

_____________________________________________________________________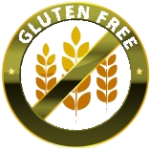 Gluten Free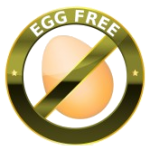 Egg Free     

 Lactose Free   

 Vegetarian          *Dairy Free