Serving  size  12 cupcakes

Prep   30  mins
Cook  1 hour

Total Time:   1 hr 30 mins (but worth it!)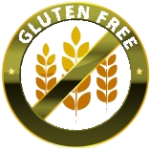 Gluten Free     



T

hese caramel creme brulee cupcakes are so divine!  A decadent vanilla cupcake filled with creme brulee custard and topped with a creamy butter cream caramel frosting.  So delicious!  This is another great gluten free recipe to keep your family humming along."
1

1/4 cups Sprouted Root's Gluten Free Flour Blend,

click here for recipe

1

1/2 tsp. baking soda

1

tsp. salt
1/3 cup gluten free all natural vanilla pudding

1

1/2 tsp. xanthan gum
1 stick butter

1

cup brown sugar

3

large eggs

8

oz. sour cream
1/4 cup butter milk

1

1/2 tsp. vanilla extract
Creme Brulee Filling
1/4 cup

sugar
1/2 tsp. vanilla extract

4

large egg yolks slightly beaten

1

1/2 cups heavy cream
Caramel Frosting
8

oz. butter

3

oz. dulce de leche caramel

1

lb. powdered sugar

4

oz. cream cheese
If needed add 1 tsp. at a time rice milk, coconut milk, or milk
1/4 tsp. vanilla extract
pinch of salt
Sugar
Small Blow Torch
Raspberries for garnish
DIRECTIONS
Cupcakes
1.  Preheat oven 350 deg. F.  Line cupcake pan with cupcake tins.
2.  In a small mixing bowl mix together brown rice flour blend, baking soda, salt, pudding, and xanthan gum.  Set aside
3.  Melt the butter on low and add to a large mixing bowl. Add brown sugar and mix until fluffy. Mix eggs in one at a time. Measure sour creme, buttemilk, and vanilla and mix until combined.
4.  Add the flour mixture from the small bowl into the batter and mix until just blended.
5.  Fill cupcake liners 2/3 full with batter and place in oven.  Bake for 30-35 minutes or until done.
Creme Brulee Filling
1.  Preheat oven 325 deg. F.
2.  In a mixing bowl whisk together the sugar, vanilla, eggs, and cream until completely combined, about 2 minutes.
3.  Pour mixture into a baking dish, about 9×9 in size.
4.  Place baking dish in a cookie sheet in the oven and pour about 2 cups water into the bottom of the cookie sheet.
5.  Bake until set, about 30-45 minutes.  Until it does not jiggle when you shake it.
6.  Once baked, pour into a bowl and set in the refrigerator to cool completely.
Caramel Frosting
1.  Melt butter in a pan.  Turn off heat and add caramels, stir until caramels are completely melted.
2.  Add powdered sugar, cream cheese, rice milk, vanilla, and salt, into a mixing bowl and mix until blended.  Add melted butter caramel sauce and mix on medium high until thoroughly mixed and fluffy.  If too stiff add 1 tsp. of milk at a time for the right consistency.
Assembly
1.   Cut out a hole  in each cupcake and fill with creme brulee filling.
2.  Frost the top of each cupcake.
3.  Sprinkle sugar generously on top of each cupcake and torch the sugar with a blowtorch until browned.
4.  Finish with a raspberry placed on top and serve.


Chef Notes:
*
Return from Gluten Free Caramel Creme Brulee Cupcakes to our Recipe Box for more of Sprouted Root's Sweet Treats

Click here for fun and interesting articles at Our Table (Blog)

To view Products We Love click here

Join the Sprouted Roots Family; Subscribe to our Newsletter to get more Sprouted Roots Goodness delivered to your inbox!  Click Here to Subscribe

_____________________________________________________________________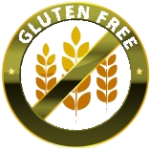 Gluten Free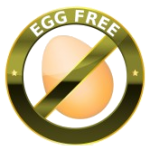 Egg Free     

 Lactose Free   

 Vegetarian          *Dairy Free