Serving  size  6

Prep   5  mins
Cook   2  mins
Total Time:   7 mins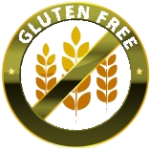 Gluten Free      

 Lactose Free





T

hese waffles are heavenly!  Who knew that gluten free waffles could taste better than traditional?  Glenn has fine-tuned these waffles to be the most light, fluffy, and flavorful you've ever had.  You can even skip the syrup they are so scrumptious!."
2 cups rice flour blend* (see recipe below)
4 teaspoons baking powder
1 ¼ cups rice milk (note: does not work as well with coconut milk)
¼  teaspoon salt
4 tablespoons healthy oil (melted butter, olive, or coconut) or you can use bacon grease
2 eggs
8 ounces cream cheese (optional)
DIRECTIONS
1.  Mix together flour, baking powder, and salt in a mixing bowl.
2.  Whisk together milk, eggs, and oil in a separate bowl.
3.  Add egg mixture to flour mixture and stir just until blended, do not over mix.
4.  Add a small amount of batter to waffle iron and cook until done.  Serve with fresh fruit, whipped coconut cream, pure maple syrup, or agave syrup.
* Flour Mix
2 ¾ cups brown rice flour
1 ¼ cups potato starch
¾ cup tapioca flour
Mix well. Hint: be sure to mix well before measuring for each batch.


Chef Notes:
*  We have noticed that when we use coconut milk in this recipe, the waffles turn out rubbery.  Not the consistency we are looking for in a waffle.  We like to add sliced strawberries, bananas,  peaches, blueberries, or raspberries instead of sugar to our waffles.  See our coconut cream recipe for an even more delectable dish.


_____________________________________________________________________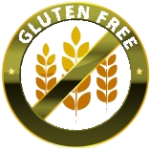 Gluten Free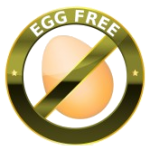 Egg Free     

 Lactose Free   

 Vegetarian          *Dairy Free