Serving  size  5

Prep   5  mins
Cook   10  mins
Total Time:   15 mins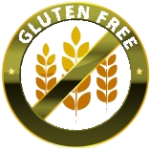 Gluten Free  

 Vegetarian


Lactose Free



G

luten free can not get any better!  This recipe is a result of years of tweaking and playing with ingredients to get just the right mix.  Glenn's heavenly gluten free pancakes are to die for and will make any morning feel special.  This is a Sunday morning favorite in our house.  The kids would not have it any other way. "
DIRECTIONS
1.  Mix together rice milk, oil, and eggs in a small bowl.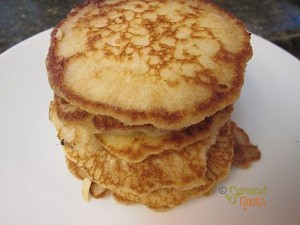 2.  Mix flour mix, baking powder, sea salt, and cinnamon in a separate bowl.
3.  Add milk mixture to flour mixture and stir until thoroughly mixed.  (Note:  batter will have a runnier consistency than traditional wheat flour batters.)
4.  Heat a small amount of butter in a frying pan.  Pour batter into pan.  Cook until done.  Ideally pancakes should be a light brown on both sides.
* Brown Rice Flour Mix
2 ¾ cups brown rice flour
1 ¼ cups potato starch
¾ cup tapioca flour
Mix all flours together well.
Hint: be sure to mix well before measuring for each batch.


Chef Notes:

Serve with turkey sausage for a burst of protein.  These gluten free pancakes are so good you won't even need syrup!
Be sure to make a double recipe for a large crowd, these are too yummy.  There are never any left.
These can be made ahead of time before camping.  Mix up the batter and pour into a canning jar and screw on the lid tightly.  Refrigerate until use.  The batter will keep for 5 days refrigerated.  Just pour into a hot frying pan with hot oil and brown on both sides.
What Sprouted Roots Fans say about this recipe
"Pancakes and waffles to die for. You won't believe how light they are and very scruptious also".
_____________________________________________________________________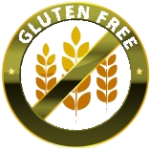 Gluten Free   

 Vegetarian