Makes  16 bite-size cups
Prep   20  mins
Cook   20  mins
Total Time:   40 mins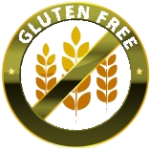 Gluten Free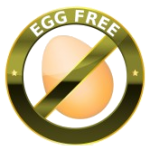 Egg Free



H

eavenly Bacon Bites combine the creamy richness of avocados with the salty crunch of our bacon cups for a scrumptous gluten free appetizer.  Always a hit at any gathering.  Be prepared to answer questions about how you made the bacon cups.  The ingredients for the inside "salad" can be altered to your preference."
1 LB Bacon
1/2 cup cooked corn kernels, optional
1 avocado, diced
½ cup cilantro, finely chopped
1/2 cup bleu cheese
3/4 cups quartered grape tomatoes or diced tomatoes of a different variety
 

1 tsp garlic powder

Fresh ground pepper
DIRECTIONS
Make Bacon Cups.  Click here for Bacon Cup directions.  Bacon cups can be made up to 3 days in advance.  However they are more crisp (and seem tastier, if that is possible) when they are fresh.


Just before you are ready to put Heavenly Bacon Bite insides into the bacon cups, combine corn kernels, minced garlic, bleu cheese crumbles, finely chopped cilantro, diced tomatoes and diced avocados.  Gently mix together until ingredients seem evenly dispersed. 


Put a bite-sized spoonful into each bacon cup (after they have cooled completely).  Arrange Heavenly Bacon Bites on a serving dish.


Chef Notes:
Many people with gluten sensitivities also have corn sensitivities.  If you suspect this might be you.  eliminate corn and its derivatives (be careful, corn can be found in many forms in many places) from your diet.  Reintroduce corn back into your diet after a few weeks without changing anything else and pay attention to how your body feels.   
Make this recipe Paleo friendly by omitting the bleu cheese and the corn.
This yummy gluten free appetizer can easily be made dairy free by leaving out the bleu cheese.  The avocados lend plenty of creaminess to the mix.  If you desire a hint more salt to the mix, add a little sprinkle of sea salt.
_____________________________________________________________________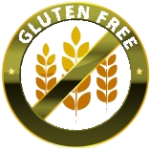 Gluten Free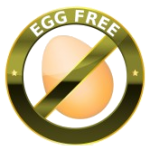 Egg Free     

 Lactose Free   

 Vegetarian          *Dairy Free