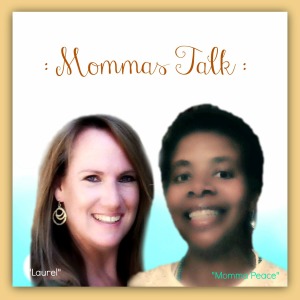 We at Sprouted Roots are sooooo sooooo excited to introduce "Mommas Talk" –  a podcast for parents curious about what the mommas are talking about.  The first episode is all about essential oils; how to use them, when to use them, and which ones the mommas are using these days.
Who knows where this will all lead, but the idea is to talk about what "we" as mommas talk about when we get together at the park, during playdates, and where ever else we manage to carve out a few minutes to chat with other mommas.  The focus will be health, well-being and maintaining balance in our families.  Its funny, these chances we all get to sit and talk are sporadic and usually unplanned.  But for many they are the times that are always such learning moments.  You find that you are not the only one dealing with particular issues, you learn new things to try and you get to help others by sharing your experiences, research and ideas. "Mommas Talk" is  exactly this, the chance to learn, relate and share about health and wellness.
Meet the "Mommas" below.  They are a passionate duo, with a lot to say on this subject matter. As much as they love to talk and share, they would love to hear from you too!  Each episode will give you a chance to comment and converse with the "Mommas".  And if you like what you hear, please please please review Mommas Talk on iTunes!  The more reviews, the more exposure the podcast will get, which ultimately means the more other mommas benefit!
Who are the "mommas"?
"Momma Peace", aka Flora M. White-Cooper, earned a doctorate degree in Clinical Psychology. She is the Founder/CEO of the Immaculate Healing and Wellness Center in Southern California. She provides consultation as well as talks/lectures in Life Transformation, Mental/Physical Health issues, Healing through the Seasons, and Spiritual Counseling. She has natural health products (e.g., herbal formulas, essential oil blends, and drinkable healing waters) tailored to individualistic needs. She is happily married and currently homeschooling their miraculous child. To reach Momma Peace at the Immaculate Healing and Wellness Center, email her at ihealcenter@aol.com or call to free 1-800-267-2836.
"Laurel" earned her Bachelors of Science degree in Microbiology from Colorado State University, as well as, a Certificate of Nutrition from University of Miami, Florida.  She co-founded sproutedroots.com, a health and wellness website focusing on gluten-free cooking and recipes. Recently, Laurel has spread her wings into the writing world; penning the e-book, 10 Must Have Essential Oils, and preparing to release her forthcoming book, A Long Way From Home; An Eczema Journey. Laurel is passionate about educating herself and others, as well as, sharing her health and wellness journey to empower those around her. Laurel is married to her soul mate and best friend, and is an amazing homeschool mom to 3 wonderful boys. To reach Laurel directly, email her at laurel@sproutedroots.com.