Serving Size 4 -6
   Prep   5 mins
   Cook   8  hours
   Total Time:   8 hours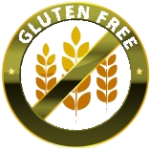 Gluten Free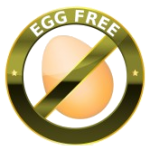 Egg Free
M

ake your house smell good, and make life easier (at least for one evening!) with this slow cooker white chicken chili your family will love.  Great for potlucks or feeding a crowd.  There is never any left when we make this.  Increase or decrease the heat to your families preference.  We guarantee you will be making this again."   
INGREDIENTS 
1 whole onion diced
5-6 chicken breasts
4 ears of corn (cooked and 15 ounce can white corn, drained)
2 15.5 ounce cans white beans, drained (Cannellini or Great Northern are good)
4.5 ounce can chopped green chiles
14.5 ounce can chicken broth
2 teaspoons chili powder
1 1/2 tablespoons cumin
2-3 garlic cloves,minced
dash of cayenne pepper
3 tablespoons Sprouted Roots' Gluten Free Flour Blend
suggested extras for toppings:  grated cheddar cheese, chopped onion, sour cream, and chopped cilantro.
DIRECTIONS
Place diced onions in the bottom of your crock pot.
Place the raw chicken breast on top in a single layer (as much as possible).
Layer the corn and white beans.
Top with drained diced green chilies.
Pour in chicken broth.
Add chili powder, cumin, garlic, and cayenne pepper.
Add water if needed to cover ingredients.
Turn crock pot on high.  Let cook for 1 hour.
Turn crock pot to low for the rest of the cooking time, 6-8 hours.
1/2 hour before it is done cooking, turn crock pot back up to high.  Once the liquid is bubbling, add in 3 tablespoons of gluten free flour blend.  Stir well.
This will create a wonderful thick chili sauce.  Add additional chili powder and/or cayenne pepper if you prefer a spicier chili.
Serve with chopped onion, chopped cilantro, grated cheddar cheese and sour cream for toppings.
Chef Notes:
Great for camping, potlucks, and cold fall/winter nights.  We prefer to make it with beans that have soaked and cooked at home ahead of time, but the canned beans are a good time saver.
*This recipe is Paleo-friendly.
Return from Garlic Cashew Hake to our Recipe Box for more of Sprouted Root's tasty Main Dishes

Click here for fun and interesting articles at Our Table (Blog)

To view Products We Love click here

Join the Sprouted Roots Family; Subscribe to our Newsletter to get more Sprouted Roots Goodness delivered to your inbox!  Click Here to Subscribe

_____________________________________________________________________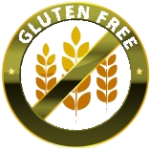 Gluten Free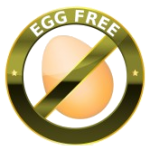 Egg Free     

 Lactose Free   

 Vegetarian          *Dairy Free