Serving  size  4
Prep   20  mins
Cook   0  mins
Total Time:   20 mins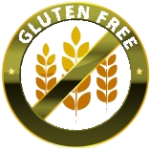 Gluten Free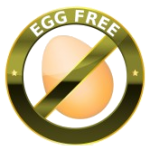 Egg Free
T

he perfect summer sipper!  Made with all natural ingredients, this margarita is light and refreshing with the perfect amount of sweetness.  The combination of watermelon and cilantro is surprisingly delightful and perfectly suited to hot summer days.  The only thing that makes this treat better is when you can use fresh ingredients right out of the garden! Cheers."
INGREDIENTS 
DIRECTIONS
Cut a lime in half and run it around the rim of a margarita glass.
Pour 1-2 tablespoons of fine sugar onto a small plate and twist the margarita glass rim into the sugar creating a fine sugar rim.
Squeeze remaining juice of lime into a blender.
Add ice, tequila, watermelon chunks, turbinado sugar, strawberries, and cilantro.
Blend until smooth.
Chill in refrigerator for 15 minutes allowing flavors to combine fully.
Pour into sugar-rimmed margarita glasses.
Garnish with blueberries for a festive Memorial Day or 4th of July drink.


Chef Notes:
*  If you do not have strawberries on hand, add an additional 2 tablespoons turbinado sugar before blending.  This all natural watermelon margarita will have the same great taste, but will not be quite as red/pink.
Return from All Natural Watermelon Cilantro Margarita to Gluten Free Spirits and Drinks
_____________________________________________________________________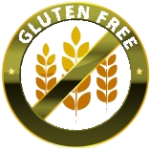 Gluten Free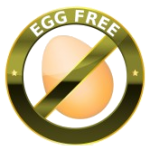 Egg Free     

 Lactose Free   

 Vegetarian          *Dairy Free

No Responses