Serving  size  30 cookies

Prep   10 mins
Cook   10-12  mins
Total Time:   20-22 mins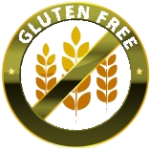 Gluten Free


 Lactose Free




F

ill your cookie jar with these gluten free sugar cookies.  Baking cookies is comforting and even better when they are gluten free.  You can feel confident that your giving your sweetie a healthier treat."
INGREDIENTS 
½ cup butter, room temperature
1 ½ cup turbinado sugar
2 eggs
1 teaspoon vanilla
3 ½ cups brown rice flour blend *see recipe below
¾ teaspoon baking powder
½ teaspoon baking soda
½ teaspoon sea salt
DIRECTIONS
Preheat oven @ 350 degrees.
Cream butter and sugar in a large mixing bowl.  Add eggs one at a time, mixing well.  Add vanilla.
In another bowl mix together rice flour blend, baking powder, baking soda, and salt.
With a spoon mix the flour mixture into the large mixing bowl.
Drop dough by spoonful onto a cookie sheet.
Cook in oven for 10-12 minutes.
* Brown Rice Flour Blend
2 ¾ cups brown rice flour
1 ¼ cups potato starch
¾ cup tapioca flour
Mix well. Hint: be sure to mix well before measuring for each batch.


Chef Notes:
*Exchange coconut oil for butter for a diary free version.  These cookies can be used for graham cracker crust for desserts like cheesecake.
"Think what a better world it would be if we all, the whole world,
had cookies and milk about three o'clock every afternoon
and then lay down on our blankets for a nap".

_____________________________________________________________________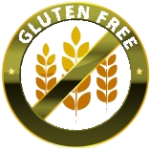 Gluten Free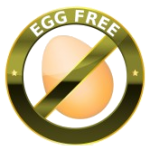 Egg Free     

 Lactose Free   

 Vegetarian          *Dairy Free