Serving  size 2-4  
Prep   10  mins
Cook   0  mins
Total Time:   10 mins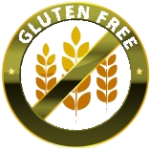 Gluten Free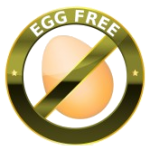 Egg Free


 Lactose Free   

 Vegetarian




A

new family favorite!  If you are like me, by August you have exhausted all of your squash recipes yet your garden continues to produce amazing amounts of zucchini and crooked neck squash.  An abundance of squash is what led to this experiment.  This raw zucchini ribbon salad is perfect for those hot summer days when you don't want to cook.  Simply combine the raw ingredients and serve.  It is as eye-pleasing as it is yummy.  This ribbon salad would be a great side dish at any BBQ. "
INGREDIENTS
2-3 zucchini, wash well and slice thinly lengthwise (recommend mandolin for thin slices)       
1/2 avocado
1-2 tablespoons of pesto  (click here for great cashew pesto recipe)
1 tablespoon of olive oil
juice of 1/4 lemon
1/4 cup sunflower seeds, optional
pepper to taste, optional
DIRECTIONS
Wash zucchini thoroughly.

Using a mandolin, slice zucchini lengthwise.  Easily increase the number of servings by adding in a zucchini or two.
In a small bowl, mix 1-2 Tbsp pesto with 1 tablespoon olive oil and a small squeeze of a 1/4 lemon.
Pour over top of zucchini ribbons.
Add 1/2 avocado diced.
Toss gently.
Sprinkle 1/4 sunflower seeds if desired.
Dust with a small amount of pepper if desired.
Serve chilled or at room temperature.


Chef Notes:  
This raw salad is packed with nutrients.  Did you know zucchini is packed with Folate, Potassium, and Vitamin C?  It also has a great deal of plant protein and fiber to keep your body functioning in good form.  Layer that with the benefits of the pesto ingredients – basil, nuts and olive oil, along with avocado and you have a very nutritionally satisfying dish that will fill you up and keep you moving.
Be sure to use the thinnest slicing attachment you have for your mandolin.
Serve cold or at room temperature.  Would be wonderful addition to a brunch menu.  It would pair well with a summer savory quiche.
 This recipe is Paleo friendly.
_____________________________________________________________________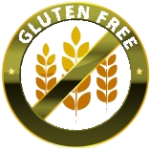 Gluten Free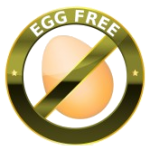 Egg Free     

 Lactose Free   

 Vegetarian          *Dairy Free