Serving  size  6
Prep   20  mins
Cook   6-8 hours
Total Time:   8 hours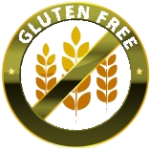 Gluten Free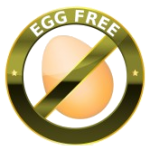 Egg Free

 Lactose Free
P

erfect to scare away a winter chill.  No packaged onion soup or cream of mushroom here… all natural ingredients!  This stew makes a wonderful thick sauce/gravy.  Great to end your outdoor winter adventure days!  Throw it together in the morning before you hit the trails and come home to a hearty "comfort food" meal waiting for you in the evening.  Always a guest pleaser too!  This slow cooker red wine beef stew is a great use of a bottle of wine you didn't finish the night before."   
INGREDIENTS 
DIRECTIONS
Heat 2 tablespoons of olive oil in a pan.

Lightly coat beef with seasoned, gluten free all purpose flour mix.  Brown beef in hot pan for 3-4 minutes on each side.  

Beef cubes should have a nice brown sear.
While beef is cooking add onions and carrots to the bottom of the slow cooker pot.  When beef is done, move browned beef cubes to crock pot.  Placing on top of vegetables.
Place cut potatoes on top of the browned meet.
Pour in 1 to 1 1/2 cups red wine, depending on your desire for a more subtle red wine sauce or a more flavorful one.
Pour in beef broth until meet and vegetables are covered with liquid.
Add garlic, oregano, and thyme.

Place slow cooker on high for 1 hour.

After 1 hour, change slow cooker to low for 6-7 hours.
During the last 30-60 minutes of cooking you will want to add the brown rice flour.  Do this by mixing it in 1/2 cup of cold water and mixing thoroughly before adding it to the stew.  This step is to avoid lumps.
Serve when done cooking.  Meat should be falling apart, vegetables will be very tender.
Top with a dollop of sour cream and a few pieces of cilantro for a fresh twist.


Chef Notes:
* This is a family favorite.  I like to make it at the beginning of the week with maybe some wine we didn't finish over the weekend.  The leftovers are as good, if not better!  You can make the leftovers stretch by adding 2 or 3 cups of cooked white beans during the reheating process.
For more great gluten free slow cooker recipes from Sprouted Roots, click here.
_________________________________________________________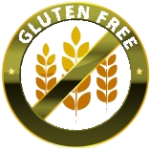 Gluten Free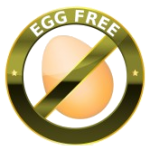 Egg Free     

 Lactose Free   

 Vegetarian          *Dairy Free