Serving  size  4
Prep   10  mins
Cook   0  mins
Total Time:  10 mins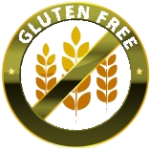 Gluten Free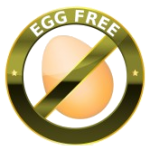 Egg Free



T

his Simply Raw Phad Thai is one of my favs! A bountiful and beautiful blend of colors and textures makes this dish crunchy and bursting with flavor! A great raw alternative to an old favorite stir fry. Another great gluten free recipe to keep your family humming along."
6 large zucchinis

1/2 purple cabbage
1 red bell pepper
1 large carrot
8 mushrooms
6 green onion stalks
1 handful fresh cilantro
pine nuts
DRESSING
1 orange
1 lime
1/4 cup sesame oil
1/4 cup apple juice
dash sea salt
DIRECTIONS
1.  Spiralize zucchinis and add to a large bowl.

2. Chop purple cabbage and bell pepper into thin strips and add to the bowl.
3. Peel and then shred the carrot and add to the bowl.
4. Wash and slice mushrooms and add to the bowl.
5. dice onion and cilantro and add to the bowl.
6. Dressing: Juice the orange and lime and add to a bowl. Mix in sesame oil, apple juice, and salt.
7. Toss the salad and while adding dressing.  Add enough dressing to thoroughly coat the vegetables.
8. Transfer to a serving bowl and sprinkle with pine nuts.


Chef Notes:
*This recipe is Paleo-friendly.
*Phad Thai is originally a Thai stir-fried noodle dish commonly served as street food in Thailand. But if you are on a raw food diet, stir fries  are not on the menu. But how do you have a stir fry without cooking the vegetables? Easy! And make it taste good? Easier! This recipe has been adapted to fit a raw foodie lifestyle. To me it can also be called an oriental salad.
I am new to eating raw.  Eating raw has opened an all new world for me. I am looking for fun and unique foods to add pizzazz to my menu.  I am finding that eating raw does not have to be eating the same boring vegetables, fruits, and salads. Eating Raw can be fun and exciting! Experimenting with food is what I do and making raw dishes is very challenging! So far it has been really rewarding. In case you didn't catch them in our recipes, you will have to try our delicious Simply Raw Fiesta Salad, Simply Raw Fettuccine Alfredo, or our super easy Zucchini Pasta.
Eating raw is about eating food in it's natural state, foods that are unprocessed and uncooked. An abundance of organically grown fruits, vegetables, seeds, eggs, fish, meat, and dairy products is what raw foodies consume.  From this lifestyle they find their skin is clear, there health is at it's peak, and their bodies are thriving!
Return from Simply Raw Phad Thai to our Recipe Box for more of Sprouted Root's Healthy Salads

Click here for fun and interesting articles at Our Table (Blog)

To view Products We Love click here

Join the Sprouted Roots Family; Subscribe to our Newsletter to get more Sprouted Roots Goodness delivered to your inbox!  Click Here to Subscribe

_____________________________________________________________________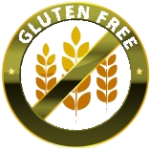 Gluten Free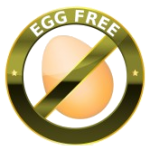 Egg Free     

 Lactose Free   

 Vegetarian          *Dairy Free