Makes approx. 3 cups
Prep   5 minutes
Cook   20-25 minutes
Total Time:   30 minutes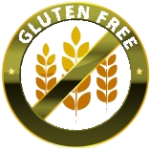 Gluten Free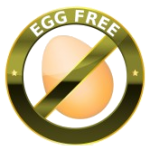 Egg Free


 Lactose Free    

 Vegetarian



T

his gluten free gravy using mushrooms as a base is simply amazing!  My husband says he prefers it over traditional turkey dripping graving!  This is saying a lot considered he is sort of a gravy snob.  What's better is it is consistently good; you won't end up pulling your hair out hoping it works out."
INGREDIENTS
Heat macadamia nut oil in a large frying pan.
Add the chopped onions, mushrooms and minced garlic to the melted butter.
Cook onions, garlic and mushrooms until mushrooms are soft.
Meanwhile, in a smaller pan, heat olive oil, 1 1/4 cup water, tamari, brown rice flour, thyme, rosemary and black pepper.
Bring to a boil.
Whisk mixture until gravy is thick and smooth. Roughly 7-10 minutes.  (Don't turn your back on it!)
Add gravy mixture and the mushroom mixture to same pot and use an immersion blender to blend.  (You can also pour the two mixtures into a blender.)
Add additional water until desired consistency.


Chef Notes:  

Check the brand of Tamari you are purchasing to ensure it is gluten free.  Tamari is darker and often more rich with a deeper flavor than typical soy sauce.   When replacing soy sauce with Tamari in recipes, use approximately half as much as the recipe calls for and add as you feel necessary.
This gluten free gravy is vegetarian and dairy free!! An exciting find when you are trying to accommodate a group's dietary needs.
Don't save this gravy just for the holidays.  It is fabulous over chicken and rice, steamed veggies, and gluten free chicken fried steak.
This gluten free mushroom gravy is Paleo friendly.
Return to Sprouted Roots Dips and Dressings page for more great gluten free recipes.
_____________________________________________________________________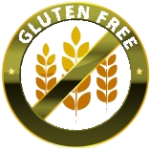 Gluten Free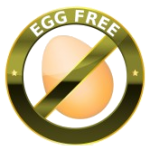 Egg Free     

 Lactose Free   

 Vegetarian          *Dairy Free