Serves 2

Prep  10 mins
Cook   20 mins
Total Time:  30 mins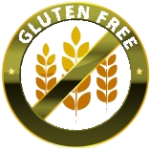 Gluten Free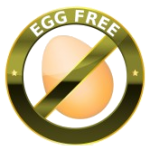 Egg Free



F

inally easy homemade Paleo crackers you are going to love!  Light and flaky just the way you like it.  Add your favorite toppings for a delicious appetizer or meal. Who knew going grain free could still be so delicious?"
2 cups Sprouted Roots' Paleo flour blend (*see recipe below)
1 teaspoon salt

1/3

cup rice milk
*Sprouted Roots' Paleo Flour Blend
2

3/4

Cups almond flour or finely ground almond meal
1

1/4

cups potato starch

3/4

cup tapioca flour
Mix thoroughly. Keep in sealed container and mix before every use.
DIRECTIONS
1.  Preheat oven 350 degrees.  In a small bowl add yeast, sugar, and water and mix.  Allow to sit for 5 minutes.
2.  In a large bowl add flour and salt.  Mix well.
3.  Add milk, oil, and yeast mixture to the flour mixture and mix with hands, form into a ball and flour with paleo flour.
4.  Press ball flat and flour with Paleo flour.  Roll out onto a baking sheet very thin. Sprinkle salt on top.
5. Cook for 15-20 minutes, or until crisp in the middle.
6.  Allow to cool. Once cool, break into cracker size pieces.


Chef Notes:
This recipe would also make a great Paleo pizza flat bread. Add your favorite pesto or tomato sauce and pizza toppings for a delicious treat!
Serve these homemade Paleo crackers with melted mozzarella for dipping in our gluten free pizza soup to make a kid pleasing, soul warming meal.
What does it mean to eat Paleo? A Paleolithic diet means not eating processed foods, dairy, sugar, legumes, or grains. Getting back to our roots and eating Neolithic. There is plenty to eat on a Paleo diet. Enjoy fruit, vegetables, nuts, roots, and meat. For more information click here Paleodiet.com
_____________________________________________________________________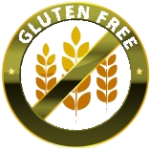 Gluten Free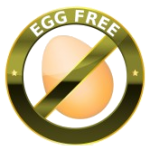 Egg Free     

 Lactose Free   

 Vegetarian          *Dairy Free