Makes Approx 1 cup
Prep   5 mins
Cook   0
Total Time:   5 minutes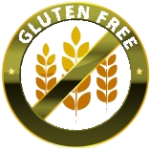 Gluten Free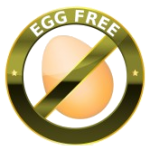 Egg Free


 Vegetarian    



A

few herbs and a little salt and pepper can dress up your butter and make it the talk of the table.  I have watched company devour a whole loaf of bread just to finish off the butter!  Such an easy thing to do to make the meal seem special.  A must have at all our festive gatherings.  I also like to keep some on hand to liven up a weeknight menu. "
INGREDIENTS
2 sticks (1 cup) unsalted butter, softened/room temperature  (if salted butter is used, omit salt below.)

1

 tsp garlic, minced (2 tsp if you are a garlic lover like us!)
1 1/2 tablespoons minced scallions
2 tsp parsley, finely chopped
2 tsp thyme, finely chopped
1/2 tsp sea salt  (omit if  you opted to use salted butter instead of the suggested unsalted.)

1/4

tsp fresh ground black pepper
1/2 tsp lemon juice (or 1/4 tsp fresh lemon zest)
Bring butter to room temperature.
In a small mixing bowl, add butter, garlic, scallions, parsley, thyme, salt and fresh ground black pepper.
Gently cream together ingredients until consistently dispersed throughout butter.
Gently fold in lemon juice or zest.
Refrigerate until ready to use.



Chef Notes:  Serve this fresh herb butter with our gluten free dinner rolls, over gluten free quinoa pasta or top off your favorite steak with a little pat.  Yum!
Be careful not to whip butter while mixing.
Change up the herb mix to match your dinner menu; replace the parsley and thyme with fresh rosemary if lamb is on the menu.  Try basil and oregano to accompany an Italian feast.  Be adventurous.  Don't be afraid of the lemon.  It will bring out the herb flavors and brighten the overall mixture.
*This herb butter is Paleo friendly.
_____________________________________________________________________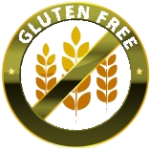 Gluten Free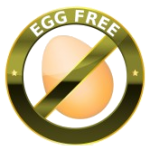 Egg Free     

 Lactose Free   

 Vegetarian          *Dairy Free