Serving  size  2
Prep   5  mins
Cook   0  mins
Total Time:   5 mins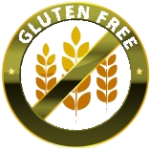 Gluten Free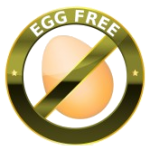 Egg Free



W

ho knew ice cream could be so easy, healthy, and delicious?  This healthy banana ice cream is so thick and creamy and easy on the waist line.  Plus you can find comfort that you are giving your family a healthy snack."
DIRECTIONS
1.  Add bananas and ice cubes to a blender and blend until smooth and thick.  Ice cream Consistency.

Just add bananas and ice….

that's it!

Thickness test ALERT

PASS!
2.  Serve with your favorite fresh fruit topping like strawberries, blueberries, pineapple, raspberries, blackberries, etc.


Chef Notes:
*This recipe is Paleo-friendly.
*"You'll never look at a banana the same way again after discovering the many health benefits and reasons to add them to your diet. Bananas combat depression, make you smarter, cure hangovers, relieve morning sickness, protect against kidney cancer, diabetes, osteoporosis and blindness. They can cure the itch of a mosquito bite and put a great shine on your shoes"…..read more, click here 25 Powerful Reasons to Eat Bananas.
*Having the right blender is so important.  You want one that is powerful and durable but doesn't break your pocketbook.  This blender has a hefty 3  horse power motor and large BPA free 64 ounce container.  Make your favorite creamy soups and milk shakes, thick dips, and healthy ice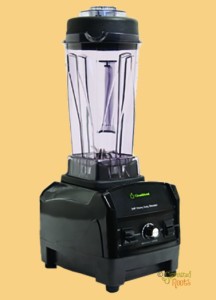 cream in a snap!  The best thing is it is a fraction of the price over the competition. This blender will knock your socks off!
*Click here for our complete review on the Cleanblend Blender.
*Want to know more about the Cleanblend? Go to their website www.cleanblend.com
*Click here to buy your Cleanblend Blender today!
Return from Healthy Banana Ice Cream to our Recipe Box for more of Sprouted Root's Sweet Treats

Click here for fun and interesting articles at Our Table (Blog)

To view Products We Love click here

Join the Sprouted Roots Family; Subscribe to our Newsletter to get more Sprouted Roots Goodness delivered to your inbox!  Click Here to Subscribe

_____________________________________________________________________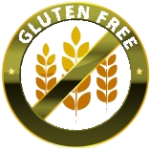 Gluten Free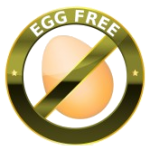 Egg Free     

 Lactose Free   

 Vegetarian          *Dairy Free