So it seems William Davis, M.D. (who wrote Wheat Belly) is right! He says "be gluten free but don't eat gluten free". What he means by this is by bringing gluten free foods into your every day diet, they begin to mimic wheat containing food. Causing the same symptoms you were experiencing before-to show up again! Right when you thought you had it licked right? Wrong! Oh shoot! Now what are we going to eat?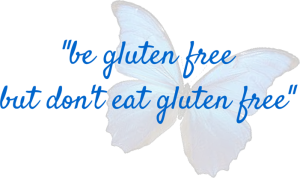 Originally when we weaned our son off of gluten he showed great progress and could eat "gluten free" foods. Like baking with other gluten free flours instead of wheat flour. For example, we make delicious desserts with our brown rice, tapioca flour, and potato starch blend- that taste just as good as the real thing! Gradually our son's symptoms returned and in the back of my mind Dr. Davis' words would ring in. I knew deep down my son needed to be off of gluten free foods as well, no grains. This meant no more pancakes, waffles, bread, cookies, cakes, pasta, rice milk, corn tortillas, etc. I can use other things like coconut and almond flour and eventually I probably will but for now while he gets his body back in balance, our son chooses to only eat veggies, meat, and fruit.
Let me tell you!  It is really hard for a 10 year old to wean himself off of the grain containing comfort foods. I knew it was going to be hard at first, with a lot of complaining (sooo was not looking forward to that!) but it was short lived and we sat him down and explained why it was so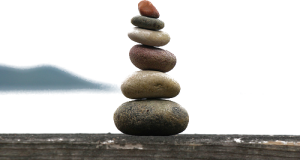 important to allow his body to heal and become balanced again-to avoid worse problems when he gets older. We told him he is young now and can heal faster than when he is older. Remembering his discomfort and yearning for it to go away for good, our son made his own decision to say goodbye to grains.
It has been a month and a half now and our son is so happy to be free of his intestinal discomfort. He enjoys his lettuce wrapped sandwiches and hamburgers, eating burrito bowls instead of burritos or tacos wrapped in corn tortillas, the many different ways to prepare eggs instead of eating cereal. We juice a lot and he is finding more and more vegetables that he likes. Who knows, maybe he can go back to an occasional gluten free grain dish once he heals his belly.
And from this new journey we have embarked upon, look for more grain free and raw recipes. I will need to come up with some tasty desserts for him to enjoy too.
Happy Cooking!
Below are some Grain Free Dish Ideas
| | | |
| --- | --- | --- |
| | Cucumber Deli | |
Click here to read the article, Why Go Gluten Free?
Return from Saying Goodbye to Grains to more fun and interesting articles at Our Table (Blog)
To view Products We Love click here
Join the Sprouted Roots Family; Subscribe to our Newsletter to get more Sprouted Roots Goodness delivered to your inbox!  Click Here to Subscribe
For more information about a grain free lifestyle, click here for the Wheat Belly website.

_____________________________________________________________________

Health Disclaimer:  We are not health professionals and we do not claim that we are. Our opinions and recommendations are only that and are to be used at your own discretion.  It is recommended that you consult a health professional before acting on something that we have published or recommended. 
Any statements or claims about the possible health benefits conferred by any foods, exercises or supplements have not been evaluated by the Food & Drug Administration and are therefore not intended to diagnose, treat, remedy or prevent any disease.