Serving Size 6 Hot Dogs

Prep    10 mins
Cook     10 mins
Total Time:    20 mins


 

M

y kids could not get enough of these gluten free onion rings.  They said they are the best they have ever had!  Nice and crispy and very tasty."
1 yellow onion
1/4 cup rice milk
1 tablespoon healthy oil (melted butter, olive, or coconut)
1 egg
1 teaspoon baking powder
1/2 teaspoons sea salt
1/4 teaspoon black pepper
1/4 teaspoon paprika
1/4 teaspoon garlic powder
coconut or olive oil for frying
DIRECTIONS
Cut onion into rings.


Mix together rice milk, oil, and egg in a small bowl.

Mix flour blend, baking powder, sea salt, pepper, paprika, and garlic powder in a separate bowl.

Add milk mixture to flour mixture and stir batter until thoroughly mixed.

Heat oil in a deep fryer.  Once hot,  bath the onion rings in batter and place in the fryer.  Fry until brown, about 1 minute. Take out of oil  and set on paper towels to drain and cool.


Chef Notes
Return from Gluten Free Chicken Strips Recipe to Sprouted Roots' Gluten Free Main Dishes

_____________________________________________________________________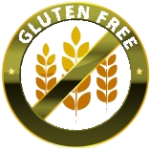 Gluten Free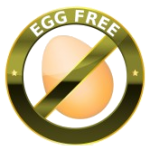 Egg Free     

 Lactose Free   

 Vegetarian          *Dairy Free