Serving  size  6
Prep   10  mins
Cook   40  mins
Total Time:  50 mins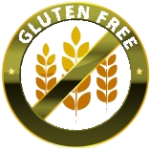 Gluten Free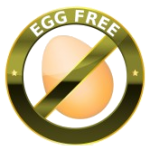 Egg Free

 Lactose Free   



I

have been missing a bowl of hot minestrone soup on a cold winter day. My thought of minestrone soup is it had to have noodles in it, but really it doesn't!  With the right ingredients and a little of finesse we came up with a delicious minestrone soup to make you nice and toasty inside. Another great gluten free recipe to keep your family humming along."
INGREDIENTS 
2 tablespoons extra-virgin olive oil
1 large onion, diced
4 cloves garlic, minced
2 stalks celery, diced
1 large carrot, diced
1/3 pound green beans, trimmed and cut into 1/2-inch pieces (about 1 1/2 cups)
1 teaspoon dried oregano
1 teaspoon dried basil
sea  salt and freshly ground pepper
1 28 -ounce can no-salt-added diced tomatoes
1 14 -ounce can crushed tomatoes
6 cups low-sodium chicken broth
7.5 ounces canned low-sodium kidney beans, drained and rinsed
7.5 ounces canned red beans, drained and rinsed
7.5 ounces canned garbanzo beans
1/3 cup finely grated Parmesan cheese
2 tablespoons chopped fresh basil
DIRECTIONS
1. Heat olive oil in a sauce pan on medium heat.

2. Add onion and cook until tender, about 3 minutes.
3. Add garlic, celery and carrot.  Cook until tender. about 5 minutes.
4. Add green beans, oregano, basil, 1/2 tsp. salt and a dash of pepper. Cook for 5 more minutes.
5. Reduce heat to simmer and stir in diced and crushed tomatoes, along with the chicken broth, kidney beans, red beans, and garbanzo beans. Cook for 20 minutes.
6. Add to soup bowls, garnish with Parmesan and basil, and serve.


Chef Notes:
*
Return from Gluten Free Minestrone Soup to our Recipe Box for more of Sprouted Roots' Soups and Stews

Click here for fun and interesting articles at Our Table (Blog)

To view Products We Love click here

Join the Sprouted Roots Family; Subscribe to our Newsletter to get more Sprouted Roots Goodness delivered to your inbox!  Click Here to Subscribe

_____________________________________________________________________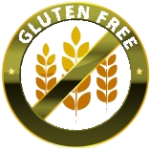 Gluten Free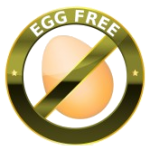 Egg Free     

 Lactose Free   

 Vegetarian          *Dairy Free