Serving  size  24 cookies

Prep   10  mins
Cook   12  mins
Total Time:   22 mins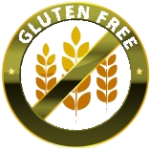 Gluten Free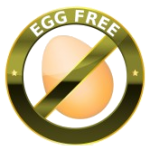 Egg Free



M

y super cool sister-in-law found these cute reindeer cookies online and asked me to convert them to gluten free ginger cookies.  I played around with my grandma's old fashioned ginger cookie recipe, swapping out white flour for our gluten free brown rice flour mix and Voila!  Gluten free ginger reindeer cookies.  Thanks Kristin for submitting a recipe to be converted, because that is what we do!"

INGREDIENTS
1/2 cup butter melted, or if you want them dairy free use 1/2 cup coconut oil heated or the old fashioned recipe called for 1/2 cup lard heated (because you can store the cookies for long periods of time with no eggs and dairy).
1 cup light brown sugar
1/2 cup molasses
1/2 teaspoon sea salt
3 teaspoons ginger
3 teaspoons baking soda
1/2 cup warm water
4 1/2 cups brown rice flour mix
1 package gluten free pretzels
1 package peanut butter chips
1 package gluten free M&Ms
* Brown Rice Flour Blend
Mix well. Hint: be sure to mix well before measuring for each batch.
DIRECTIONS
1.   Preheat oven @ 350 degrees

2.  Mix melted butter, brown sugar, and molasses in a large bowl.
3.  In a small bowl dissolve salt, ginger, and soda in warm water.
4.  Alternately add brown rice flour mix and water solution to the sugar mixture while stirring.
5.  Roll dough into a bowl, wrap in plastic wrap, and refrigerate for at least an hour.  Cover dough in flour and roll  out onto a cookie sheet 1/4 inch thick (keep the dough nicely floured to avoid sticking) and cut into squares.  Cut each square into half to make two triangles.  Carefully transfer the triangles to another cookie sheet 1 inch apart.  Place a pretzel under each corner of the cookie for antlers, press peanut butter chips in for eyes, and press a red M&M in the bottom corner as a nose.
6.  Place in oven and cook for 12-14 minutes, or until brown.
*You can also make these reindeer cookies with our sugar cookie recipe.

Return from Gluten Free Ginger Reindeer Cookies to Gluten Free Baked Goodness

_____________________________________________________________________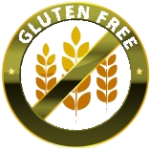 Gluten Free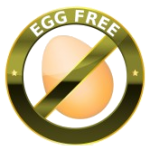 Egg Free     

 Lactose Free   

 Vegetarian          *Dairy Free