Serving  size  6

Prep   5  mins
Cook   2  mins
Total Time:   7 mins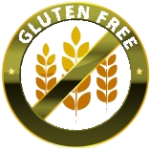 Gluten Free    

 Lactose Free   


 Vegetarian



T

he kid in all us needs to indulge once and a while, how about gluten free funnel cakes?  Yes!  Really!  Crispy, sweet goodness and super simple to make ."
INGREDIENTS 
 1 egg
1/2 cup rice milk
2 Tablespoons olive or coconut oil
1 teaspoon baking powder
1 ¼ cup brown rice flour blend *see recipe below
2 teaspoons sugar
¼ teaspoon salt
olive oil or coconut oil for frying
powdered sugar
* Flour Mix
2 ¾ cups brown rice flour
1 ¼ cups potato starch
¾ cup tapioca flour
Mix well. Hint: be sure to mix well before measuring for each batch.
DIRECTIONS
Mix egg, rice milk, and olive oil in a mixing bowl.   Sift dry ingredients together.  Mix into egg mixture.
Heat a frying pan on medium heat.  Add oil.  When oil is hot, drizzle batter through a ½" or ¾" funnel into the hot oil.  Spiral and criss cross the batter over itself.
Cook for 1 minute and then flip over and cook until browned.
Sprinkle with powdered sugar or top with fresh fruit and

dairy free whipped cream

.


Chef Notes:
*
Return from Gluten Free Funnel Cakes to Gluten Free Desserts
_____________________________________________________________________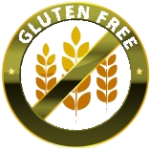 Gluten Free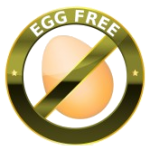 Egg Free     

 Vegetarian    

 Lactose Free    *Dairy Free