Makes 24

Prep   10  mins
Cook   10-15  mins
Total Time:   20-25 mins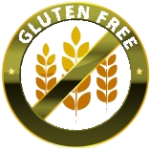 Gluten Free



 

T

hese heavenly gluten free double chocolate whoopie pies are chocolatey, moist, and irresistible! you won't believe they are gluten free.  Takes me back to my childhood, just like grandma used to make!"
INGREDIENTS 
1 cup brown rice flour

1/2 cup tapioca flour
1 cup potato starch
1/2 cup coconut flour
2 teaspoons baking soda
1 1/2 teaspoons sea salt
1 cup unsweetened cocoa powder
2 teaspoons xanthan gum (optional, cake is more crumbly without)
1 cup butter softened
2 cups brown sugar
2 large eggs
1 cup rice milk
1/4 cup warm water
1 1/2 teaspoons vanilla
10 oz. semi sweet chocolate chips
DIRECTIONS
Preheat oven @ 350 deg F.
In a large bowl add brown rice flour, tapioca flour, potato starch,
coconut flour, baking soda, salt,  and cocoa powder.  Mix thoroughly.

In another bowl cream together butter and brown sugar.  Then mix in egg, rice milk, warm water, and vanilla.

Add the flour mixture to the brown sugar mixture and mix well. 

Stir in chocolate chips.


Drop by teaspoon full onto a baking sheet.

Bake for 10-15 minutes or until done.

Frost the bottom of one cookie with butter cream frosting and then place another cookie, bottom down on top to make a sandwhich. Click here for butter cream frosting recipe.



Chef Notes:
*You can use 1 1/4 cups Sprouted Roots' Gluten Free Flour Blend in place of separate amounts of brown rice flour, tapioca flour, and potato starch.
Click here for Sprouted Roots' Flour Blend recipe.
Return from Gluten Free Double Chocolate Whoopie Pies to our Recipe Box for more of Sprouted Root's Sweet Treats

Click here for fun and interesting articles at Our Table (Blog)

To view Products We Love click here

Join the Sprouted Roots Family; Subscribe to our Newsletter to get more Sprouted Roots Goodness delivered to your inbox!  Click Here to Subscribe

_____________________________________________________________________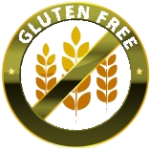 Gluten Free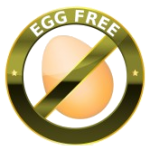 Egg Free     

 Lactose Free   

 Vegetarian          *Dairy Free