Serving  size  8 rolls

Prep   1 hour 45  mins
Cook   25-30  mins
Total Time:   2 hrs 10 mins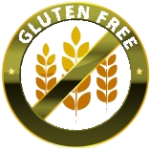 Gluten Free




T

hese are my families favorite gluten free dinner rolls.  Made just like traditional rolls except without the kneading.  Same delicious texture and taste."

INGREDIENTS 
1 tablespoon yeast
1 teaspoon sugar
1 cup warm water
2

3/4

cup brown rice flour mix* (see recipe below)
1 teaspoon salt

1/4

cup sugar
1

1/2

teaspoons xanthan gum
1 egg
1 teaspoon apple cider vinegar
2 tablespoons olive oil or  melted butter
* Brown Rice Flour Mix
2 ¾ cups brown rice flour
1 ¼ cups potato starch
¾ cup tapioca flour
Mix all flours together well.
Hint: be sure to mix well before measuring for each batch.
DIRECTIONS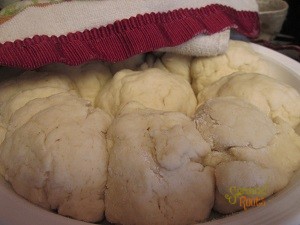 Add yeast, sugar, and water to a small bowl.  Mix and allow to froth, about 5 minutes.

In a large bowl mix together brown rice flour mix, salt, sugar, and xanthan gum.  In a small bowl add the egg and apple cider vinegar.   Slightly beat and add to the flour mixture.  Add olive oil and mix.
Form 2 " balls out of the dough and place in a 9″ pan.  Cover with a towel and set in a warm place to allow the dough to rise, about 1

1/2

hours.
Preheat oven @ 400 degrees F.
Brush on an egg wash of 1 teaspoon of water and 1 egg white slightly beaten onto the tops of the dough balls.  Or you can brush on melted butter.
Place in the oven and bake until done and brown, about 25-30 minutes.
Serve with Fresh Herb Butter.


Chef Notes:
*If you want the rolls to have more of a rounded smooth surface, smooth the surfaces of the dough balls with fingers wet with water.
Return from Gluten Free Dinner Rolls to Gluten Free Baked Goodness
_____________________________________________________________________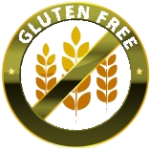 Gluten Free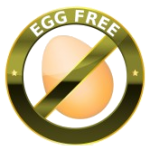 Egg Free     

 Lactose Free   

 Vegetarian          *Dairy Free

No Responses