Makes  1 Pie

Prep   15  mins
Cook    1 hr

Total Time:  1 hr 15 mins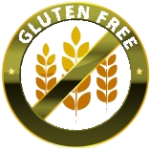 Gluten Free     

Lactose Free




T

here is nothing better than a yummy dairy and gluten free pumpkin pie.   As it bakes it will fill your home with luscious aromas. If you are not already in the mood for the holidays, the smell of your home will snap you quickly into gear and you will be ready for the holiday season with bells on."
INGREDIENTS 
1 ¼ cup brown rice flour
1 cup tapioca flour
1 tablespoon sugar
½ teaspoon baking soda
½ teaspoon salt
½ cup coconut oil or olive oil (or cold butter diced if dairy free is not what you are wanting to accomplish)

1/2

cup rice milk
Pie Filling
1 can pureed pumpkin
1 cup coconut milk or rice milk
¾ cup sugar
1 ½ teaspoon potato starch
1 teaspoon cinnamon
½ teaspoon ground ginger
¼  teaspoon ground clove
½ teaspoon salt
2 eggs
Whipping Cream
1 can coconut cream (refrigerate for at least 24 hours before using)
¼ cup sugar
1 teaspoon vanilla
DIRECTIONS
Crust

Preaheat oven 400 degrees.  Mix flours, sugar, baking soda, and salt to a large bowl.
Melt butter in a saucepan. Mix in butter and milk into the flour mixture until it becomes dough consistency. Take half of the dough and form into a ball.  Save the other half for another pie or use for quiche (you can wrap it in plastic wrap and keep it in the refrigerator for a day or two).
Dust with flour and press into a greased pie plate.  Bake for 10-15 minutes, until slightly browned.
Remove to cool.
Filling
Preheat oven 350 degrees.
In a mixing bowl combine pumpkin, milk, sugar, potato starch, cinnamon, ginger, cloves, salt, and eggs. Mix until smooth.
Pour smooth mixture into pie crust and bake for 1 hour 20 minutes or until done.
Allow to cool.
Serve with a dollop of homemade coconut whipping cream (recipe to follow) on each slice.
Whipping Cream Instructions 
In a mixing bowl carefully scoop out only the cream on top and not the water on the bottom.  Combine coconut cream, sugar and vanilla.
Whip until mixture is whipping cream consistency.
Serve immediately or for best results refrigerate a couple of hours before serving.


Chef Notes:
*
Return from Gluten Free Dairy Free Pumpkin Pie to Gluten Free Baked Goodness
_____________________________________________________________________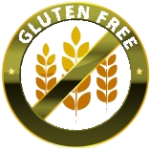 Gluten Free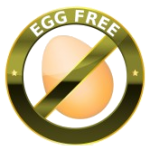 Egg Free     

 Lactose Free   

 Vegetarian          *Dairy Free

2 Responses