Makes 24 pieces
Prep   5  mins
Cook   15  mins
Total Time:   20 mins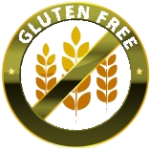 Gluten Free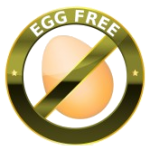 Egg Free

 Vegetarian



T

his super simple gluten free candy recipe will likely become a yearly tradition once you make it.  So yummy, and super easy.  The kids love to help make this one.  Don't be surprised when people ask you for the recipe.  Originally this recipe was made with Saltine's but to accommodate a gluten-free diet, switch out the Saltine's for a gluten free option like Yahuda Matzo Style crackers. "
>> INGREDIENTS 
1 cup brown sugar

1 cup butter

1 column of

Yahuda

 or

Manischewitz

Matzo Style Squares  (or Saltines if you are not concerned about gluten) 

2 1/4 ounces sliced almonds

12 ounces semisweet chocolate chips
> > DIRECTIONS
1.  Cover cookie sheet w/foil & lightly butter or grease with extra virgin olive oil.  
2.  Preheat oven to 350.
3.  Spread single layer of crackers onto cookie sheet.
4.  Melt butter & brown sugar in a pan.
5.  Bring butter/sugar mixture to a boil. Continue boiling for 2 ½ minutes.  The mixture should thicken.
6.  Remove from heat & spread mixture over crackers. Bake for 5 minutes at 350.  Mixture will bubble.
7.  After 5 minutes, sprinkle & spread chocolate chips over mixture coated crackers.
8.  Turn off oven and let candy cool inside the oven.
9.  When chocolate chips are shiny & spreadable, remove from oven.
10.  Sprinkle w/almonds (optional, but recommended).
11.  Refrigerate to set.
12.  Cut or break candy.


Chef Notes:
* Yahuda Matzo Style crackers can be purchased online at Amazon.  (Click here to order.)
* Manischewitz Matzo Style Squares can also be purchased online at Amazon.  (Click here to order)
This is a great recipe to get the kids involved in.  Even the young ones can do quite a bit, laying out crackers, sprinkling chocolate chips and later breaking into chunks.  A great holiday tradition in the making.

_____________________________________________________________________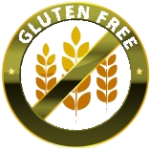 Gluten Free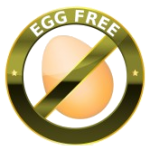 Egg Free     

 Vegetarian