Makes one 9″ round cake

Prep   10  mins
Cook   30  mins
Total Time:   40 mins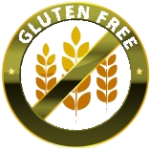 Gluten Free



 

T

his gluten free chocolate cake is chocolatey, moist, and irresistible! Double the recipe and bake for your next birthday party or make into cupcakes for the kids to enjoy."
INGREDIENTS 
1/2 cup brown rice flour

1/4 cup tapioca flour
1/2 cup potato starch
1/4 cup coconut flour
1 teaspoon baking soda
3/4 teaspoon sea salt
pinch of cayenne powder
1/2 cup unsweetened cocoa powder
1 teaspoon xanthan gum (optional, cake is more crumbly without)
1/2 cup butter softened
1 cup brown sugar
1 large egg
1/2 cup rice milk
1/2 cup warm water
1 1/2 teaspoons vanilla
DIRECTIONS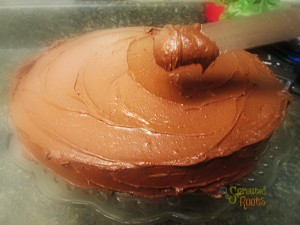 Preheat oven @ 350 deg F.
In a large bowl add brown rice flour, tapioca flour, potato starch,
coconut flour, baking soda, salt, cayenne powder, and cocoa powder.  Mix thoroughly.

In another bowl cream together butter and brown sugar.  Then mix in egg, rice milk, warm water, and vanilla.

Add the flour mixture to the brown sugar mixture and mix well.

Pour into a buttered and floured

9″ round cake pan.

Bake for 30-35 minutes (for 12 cupcakes bake for 20-25 minutes).

Frost with chocolate frosting. 

Click here for homemade chocolate frosting recip

e

.
*You can use 1 1/4 cups Sprouted Roots' Gluten Free Flour Blend in place of separate amounts of brown rice flour, tapioca flour, and potato starch.
Click here for Sprouted Roots' Flour Blend recipe.
Return from Gluten Free Chocolate Cake to Gluten Free Desserts

_____________________________________________________________________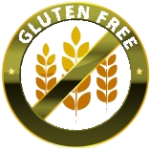 Gluten Free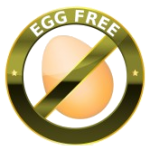 Egg Free     

 Lactose Free   

 Vegetarian          *Dairy Free