Serving Size 4

Prep    10 mins
Cook     20 mins
Total Time:    30 mins


 

M

y kids could not get enough of these gluten free chicken strips.  They said they are the best they have ever had!  Nice and crispy, very juicy and very tasty."
1 pound chicken breast strips
1/4 cup rice milk
1 tablespoon healthy oil (melted butter, olive, or coconut)
1 egg
1 teaspoon baking powder
1/2 teaspoons sea salt
1/4 teaspoon black pepper
1/4 teaspoon paprika
1/4 teaspoon garlic powder
coconut or olive oil for frying
DIRECTIONS
Thoroughly rinse the chicken under running water and pat dry with paper towels. Set aside on a platter.


Mix together rice milk, oil, and egg in a small bowl.

Mix flour blend, baking powder, sea salt, pepper, paprika, and garlic powder in a separate bowl.

Add milk mixture to flour mixture and stir batter until thoroughly mixed.

Heat 1″ oil in a frying pan.  Once hot,  bath the chicken strips in batter and place in the frying pan.  Fry until done and brown on each side. Take out of oil  and set on paper towels to drain and cool.


Chef Notes
Return from Gluten Free Chicken Strips Recipe to Sprouted Roots' Gluten Free Main Dishes

_____________________________________________________________________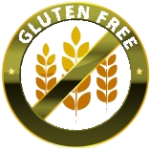 Gluten Free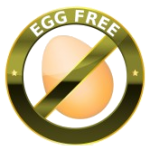 Egg Free     

 Lactose Free   

 Vegetarian          *Dairy Free