Serving  size  24 mini quiche

Prep   20  mins
Cook   15  mins
Total Time:   35 mins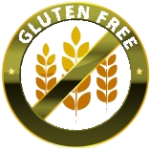 Gluten Free




T

hese little gluten free beauties are all the craze at our house!  My kids gobble up these Breakfast Quiche Popouts like it is no ones business!  Another tasty dish to keep your family humming along."
QUICHE FILLING
5 large eggs

1/2 cup rice milk

 pinch sea salt

1/2 pound breakfast sausage cooked and cut into small pieces


1/2 cup shredded cheddar cheese

2 teaspoons tapioca flour
DIRECTIONS
1. Preheat oven 375 deg.  In a bowl mix flours, salt, soda, and sugar.  Melt butter in a small pot and add to bowl, along with milk.  Press dough into nonstick mini muffin pans.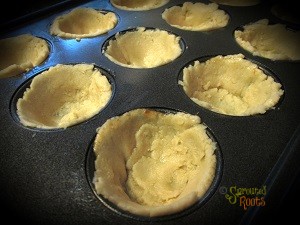 2. Cook in oven for 5 minutes.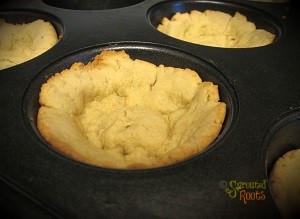 3. Allow the crust to cool. This is important for the texture.
4.  Blend eggs, milk, and salt in a bowl.  Add sausage.  Mix tapioca flour into shredded cheese and then mix into egg mixture.
5.  Add egg mixture to each cup and cook for 7-10 mins. Until middle of quiche is firm. We like to sprinkle garlic salt on top when serving.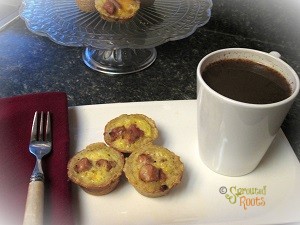 Chef Notes:
*Add bacon or ham in place of sausage.
Return from Gluten Free Quiche Popouts to our Recipe Box for more of Sprouted Root's Breakfast Dishes

Click here for fun and interesting articles at Our Table (Blog)

To view Products We Love click here

Join the Sprouted Roots Family; Subscribe to our Newsletter to get more Sprouted Roots Goodness delivered to your inbox!  Click Here to Subscribe
What Sprouted Roots fans are saying about this recipe
"Made this tonight. Delicious! My son licked his plate clean.Literally".
_____________________________________________________________________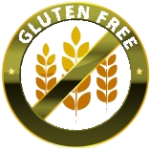 Gluten Free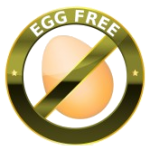 Egg Free     

 Lactose Free   

 Vegetarian          *Dairy Free