Serving  size 1 loaf

Prep    10 mins
Cook   50  mins
Total Time:   1 hour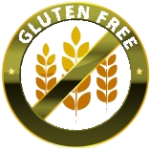 Gluten Free    

Lactose Free




F

inally a gluten free bread that tastes really good, especially right out of the oven!  Make life easier by making several loaves at once and saving them in the freezer to be used as needed."
INGREDIENTS 
1 tablespoon dry yeast
2 tablespoons sugar or honey
1/2 cup warm water
1 ½ cup brown rice flour
½ cup potato starch
¼ cup tapioca flour
1 teaspoon sea salt
1/2 cup rice milk
2 eggs
3 tablespoons olive oil
 1 teaspoon apple cider vinegar
DIRECTIONS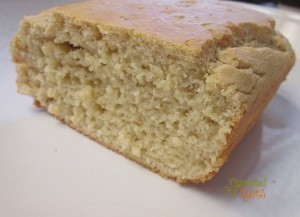 Combine yeast, 2 teaspoons sugar, and warm water (110 degrees) in a bowl and stir.  Allow to sit for 5 minutes.
Add brown rice flour, potato starch, tapioca flour, and sea salt to a separate mixing bowl and mix thoroughly.
In a large mixing bowl add yeast mixture, rice milk, eggs, olive oil, apple cider vinegar, the remaining sugar, and yeast mixture.  Mix on low speed.
Add flour mixture to the mixing bowl, increase speed and beat for 2 minutes.
(Note: this batter will be runny, it will not look like bread dough.  Do not be concerned.)
Grease a 5×9-inch bread pan.  Pour in bread batter.  Cover with a towel and allow to rise 1 1/2 hours in a warm place.
Heat oven to 350 degrees.

Place in oven and bake for 50 minutes.


Chef Notes:
A secondary note that the resulting batter will not look like a traditional thick bread dough you may be used to, but rather a runnier version.  Do not fret!  Pop it in the oven according to the directions and you will be happy to find a wonderful loaf of bread 50 minutes later.  Pairs great with soup and salad.  

_____________________________________________________________________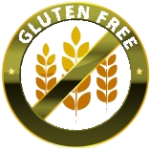 Gluten Free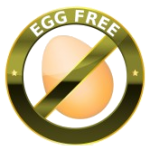 Egg Free     

 Lactose Free   

 Vegetarian          *Dairy Free

5 Responses