Serving  size  about 12

Prep   10  mins
Cook   25  mins
Total Time:   35 mins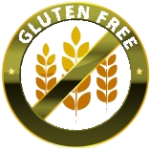 Gluten Free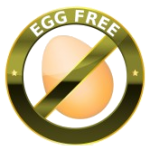 Egg Free

 Lactose Free




B

acon wrapped asparagus.  Mmmmmm bacon!  Everyone is posting this recipe so I decided to make it.  My first thought when I looked at the recipe is that the asparagus would get over cooked or the bacon would be under cooked.  I decided the best way to combat this problem was to cook the bacon half way first before wrapping it around the asparagus.  My result was a crisp bacon on the outside and crisp-tender asparagus on the inside, a beautiful and flavorful presentation for my guests."
1 pound bacon

1 bunch asparagus
olive oil
garlic salt
black pepper
DIRECTIONS
Preheat oven @400 degrees F.

Lay bacon flat onto a cookie sheet or casserole dish.  Cook in oven for about 10 minutes until half cooked, slightly browned but still limp.
Remove bacon from oven and allow to cool slightly.
Rinse asparagus and add to a large bowl.  Add a small amount of olive oil and a pinch of garlic salt and pepper.  Toss to slightly coat the asparagus.
Gather 3 asparagus stalks and wrap with 1 slice of bacon and lay back down onto the cookie sheet or casserole dish.  Continue with the rest of the asparagus and bacon.
Place in the oven to cook for about 15 minutes or until the asparagus is just slightly soft, crisp-tender.
Remove from oven and serve.


Chef Notes:
*This recipe is Paleo-friendly.
Return from Gluten Free Bacon Wrapped Asparagus to Gluten Free Side Dishes

_____________________________________________________________________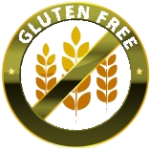 Gluten Free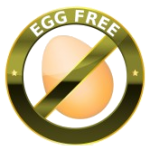 Egg Free     

 Lactose Free   

 Vegetarian          *Dairy Free