Makes 20-25
Prep   10-15 mins (before and after)
Cook   20 – 30 min (depends on pan size)
Total Time:   40 min





T

hese Dreamy Polenta Rounds literally will disappear before your eyes!  Wonderfully fresh tasting comfort food.  Use as a side dish, an appetizer or a mini meal all by themselves.  These delectable polenta bites will delight your guests."
INGREDIENTS
1 "tube" of Polenta, sliced (Recommend unseasoned Organic Trader Joe's Polenta, see below for picture)
extra virgin olive oil, as needed
1-3 teaspoons garlic powder
sea salt, to taste
4 oz goat cheese
10-12 grape tomatoes, sliced in quarters or sixths lengthwise
1/4 cup

pesto

fresh ground pepper, to taste
Slice Polenta roll into even slices, 1/8  or slightly less.
Heat 1-2 tablespoons of olive oil in a large pan or griddle on medium heat.
When oil is nice and hot, carefully lay polenta rounds in pan.
Lightly sprinkle polenta with garlic powder and sea salt.
Flip when the downside has reached desired crispness, usually 5-7 minutes.  They should be golden.
Continue to cook for another 5-7 minutes.  Or longer, you want a nice crisp round.
Remove from heat and let cool on a paper towel.
Repeat until all slices have been cooked.
Once Polenta is prepared, lay a single layer of rounds on a serving platter.
Top each polenta round with a dollop of goat cheese, pesto, and 2-3 tomato pieces.
Dust with fresh ground pepper and serve.


Chef Notes:  

Warning:  they will disappear fast!  Downside, they are filling and can ruin appetite for dinner, so make accordingly.  To make dairy free, hummus is a good alternative to the goat cheese.
You can make the rounds in advance.  Do not add toppings until 30 minutes before serving, best if prepared immediately before serving.
What is Polenta?  Polenta is an Italian cornmeal dish.  It can be crumbled and cooked, sauteed in a pan as above or cooked in the oven or BBQ.  
Click here to check out more Sprouted Roots Amazing Gluten Free Appetizers.
_____________________________________________________________________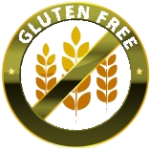 Gluten Free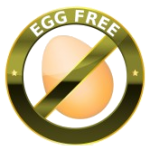 Egg Free     

 Lactose Free   

 Vegetarian          *Dairy Free