Makes 20-30
Prep   20 min
Cook   0 min 
Total Time:   20 min





S

imple, colorful Bell Pepper Hummus Delights are a great addition to any appetizer spread.  Great because they are 100% vegetarian, dairy free, and gluten free.  These crunchy bites pack a ton of flavor."
INGREDIENTS
2-3 bell peppers, choose colors that will standout with overall theme/decor
1/2 cup hummus
1/4 cup toasted pinenuts
2 tablespoons

pesto

fresh ground pepper, to taste
Wash bell peppers.  Cut tops off, and cut in half.
Clean seeds out.  Cut into bit size squares (triangles also work well)
Layout on serving plate.
Put a dollop of hummus on each square.
In a small bowl mix pesto with toasted pine nuts.  Be sure nuts are evenly coated.
evenly distribute pine nut mixture on top of hummus dollops.
Sprinkle lightly with fresh ground pepper.
Serve.


Chef Notes:  

These are super easy to make and can be made ahead of time.  If made a head of time I like to mix the pine nuts with the pesto immediately before serving and distribute for a fresh look that will not chance the pine nuts losing their crunch.
Choose Red and Green Bell Peppers for a christmas them.  The orange and yellow Bell Peppers also lend a festive touch of color to any appetizer spread.  Always great to include in your planning if you are not 100% aware of your guests dietary needs as they are vegetarian, dairy free and gluten free.  The only issue may be a nut allergy, luckily the nuts are in plain sight so they are easy to spot.
Click here to check out more Sprouted Roots Amazing Gluten Free Appetizers.
_____________________________________________________________________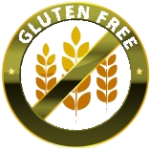 Gluten Free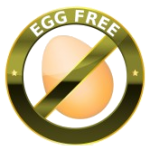 Egg Free     

 Lactose Free   

 Vegetarian          *Dairy Free