Serving  size  10
Prep   20 mins
Cook   0  mins
Total Time:   20 mins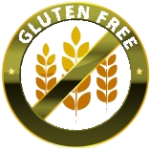 Gluten Free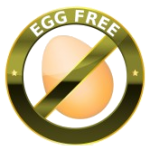 Egg Free



Y

ou are in for a treat with this GF Triple Berry Trifle dessert!  Reminds me of strawberry shortcake but stepped up a notch.  A perfect dessert to take to any gathering. Sweet, creamy, and delicious!"
 1 gluten free pound cake (

see recipe here

)

3 cups whipping cream

3/4 cup sugar
1 tsp vanilla
3/4 cup sour cream
8 oz. cream cheese
20 oz. strawberries
10 oz. blueberries
10 oz. blackberries
DIRECTIONS
1.  Bake pound cake ahead of time and allow to cool completely.  Click here for gluten free pound cake recipe. Or, you may use an already made gluten free pound cake if you can find one.  Our recipe for pound cake is delicious!  Once cool, cut pound cake into small 1″ squares.

Click here for

Gluten Free Pound Cake Recipe

Cut into 1″ squares
2. Prepare vanilla pudding according to directions on box. Pour into a bowl and refrigerate and allow to cool completely.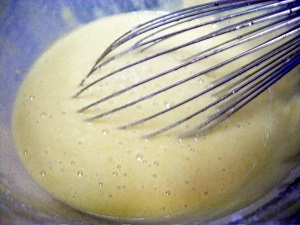 3.  Whip together cream, sugar, and vanilla in a mixer until it becomes whipped cream.  Add sour cream, cream cheese, and prepared whipping cream and pudding to the whipped cream.  Mix on medium speed until thoroughly mixed.
4. Slice the strawberries lengthwise, leave a few whole for the top.
5.  Place 1/3 of the pound cake squares into the bottom of a clear glass presentation bowl.  Drop 1/3 of the whipped cream mixture on top of the pound cake and spread evenly.  Add 1/2 sliced strawberries, 1/3 blueberries, and 1/3 blackberries.  Continue layering next with pound cake, then whipped cream mixture, berries and finally end with whipped cream mixture with whole berries on top.
6.  Serve immediately or chill in the refrigerator until ready to serve.


Chef Notes:
*
Return from GF Triple Berry Trifle to our Recipe Box for more of Sprouted Root's Healthy Desserts

Click here for fun and interesting articles at Our Table (Blog)

To view Products We Love click here

Join the Sprouted Roots Family; Subscribe to our Newsletter to get more Sprouted Roots Goodness delivered to your inbox!  Click Here to Subscribe

_____________________________________________________________________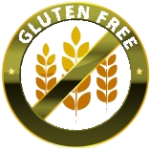 Gluten Free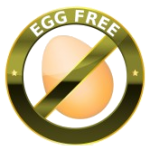 Egg Free     

 Lactose Free   

 Vegetarian          *Dairy Free

2 Responses