Serving  size  6

Prep   10  mins
Cook   20  mins
Total Time:   30 mins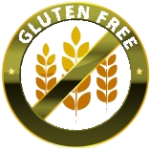 Gluten Free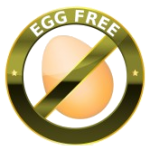 Egg Free



S

ummer Gazpacho Soup is a cool refreshing meal during warm weather.  A great way to use large harvests of home grown tomatoes."
INGREDIENTS 
3 cups water
3 tomatoes, skinned
1 teaspoon sea salt
¼ teaspoon ground black pepper

2/3

cup homemade salsa (click here for salsa recipe)
1 tablespoon olive oil
3 cloves garlic, minced
1 cucumber finely, diced
½ red bell pepper finely, diced
1 cup tomato finely, diced
avocado, diced
cilantro, chopped
DIRECTIONS
Add water to a sauce pan with skinned tomatoes and boil for 20 minutes.  Blend with an immersion blender or in a blender.  Pour into a large bowl.
Add salt, pepper, salsa, olive oil, garlic, cucumber, bell pepper, and tomato to the bowl.  Mix well, cover, and refrigerate for at least 4 hours.  Soup is best when cold.
Add avocado and cilantro when serving.


Chef Notes:
*This recipe is Paleo-friendly.
*Hint: To skin a tomato steam it in bowling water for a minute or two until the skin starts to pull away.  Remove tomato and cool it off by running it under cold water.  Pull the skin off.  Or if you have a peeler like a Titan you can peel the tomato raw.
*Similar to salsa, this soup is a great way to enjoy salsa if you have cut corn chips out of your diet.
*You can add everything in direction #2 to a blender and pulse just a few times instead of chopping everything.
_____________________________________________________________________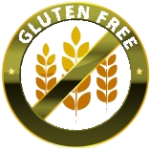 Gluten Free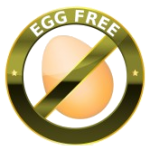 Egg Free     

 Lactose Free   

 Vegetarian          *Dairy Free