Serving  size  10

Prep   5  mins
Cook   0  mins
Total Time:   5 mins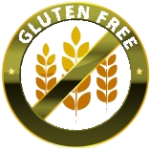 Gluten Free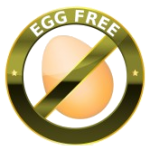 Egg Free



T

his garlic dip is delicious!  A great recipe that has less fat than traditional garlic dip recipes and tastes terrific!  Another great gluten free recipe to keep your family humming along."
INGREDIENTS 
8 ounces cream cheese
8 ounces cottage cheese
8 ounces sour cream
2 cloves garlic de-skinned
1 teaspoon dried parsley
1 to 1 1/2 teaspoon garlic salt
DIRECTIONS
1.  Add cream cheese, cottage cheese, sour cream, garlic, garlic salt and parsley to a blender.  Click here for our review of the Cleanblend Blender.
2.  Blend until well blended and creamy.
| | |
| --- | --- |
| Look how creamy it is! | |
3.  Serve with your favorite potato chips.


Chef Notes:

*This is also a great dressing for potato salad (click here for potato salad recipe) or as a mayonnaise for sandwiches and wraps (click here for a great wrap recipe).  You can add a small amount of milk if you want it not so thick.
Garlic is one of the world's most healthiest foods.   It boosts your immune system and has many other metabolic benefits to the body as well.  Like, cardiovascular, anti-inflammatory, antibacterial, antiviral, iron metabolism, and cancer prevention to name a few.  A clove of garlic a day keeps the doctor away!  Click here to read more about the healthy benefits of garlic.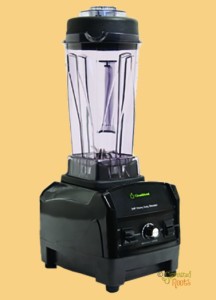 *Having the right blender is so important.  You want one that is powerful and durable but doesn't break your pocketbook.  This blender has a hefty 3 horse power motor and large BPA free 64 ounce container.  Make your favorite creamy soups and milk shakes, thick dips, and healthy ice cream in a snap!  The best thing is it is a fraction of the price over the competition. This blender will knock your socks off!
*Click here for our review on the Cleanblend Blender.
*Want to know more about Cleanblend? Go to their website www.cleanblend.com
*Click here to buy your Cleanblend Blender today!

_____________________________________________________________________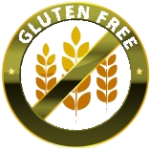 Gluten Free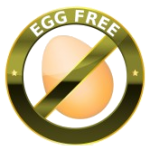 Egg Free     

 Lactose Free   

 Vegetarian          *Dairy Free