Serving Size 4
   Prep   5 mins
   Cook   22  mins
   Total Time:   30 mins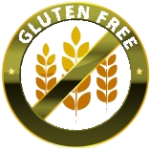 Gluten Free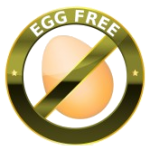 Egg Free
A

n easy, tasty preparation of Hake fillets.   Makes for a great healthy weeknight dinner, packed with protein."   
INGREDIENTS 
4 Hake fillets (other white fish could be substituted)
4 cloves of garlic (sliced thinly)
1 cup of cashew pieces, toasted
3 tablespoons of butter
1/2 lemon, optional
pepper and sea salt, optional
DIRECTIONS
Preheat oven to 350 degrees.

Arrange Hake fillets in a glass baking dish.
Lightly sprinkle with pepper and sea salt.
Melt butter in a small saucepan.
Once melted, add garlic slices and 1/2 cup of the toasted cashews.
Continue to stir so garlic and cashews do not burn.
Once garlic and cashews are nicely browned, pour over the top of fillets.
Cover with tin foil and bake in the oven for 15 minutes.
After 15 minutes, check to see if cooked through.
Place back in the oven without the foil, under the broiler for 2 minutes to brown the top a bit.
Remove from oven, squeeze lemon over the top and add the remaining cashew pieces on top.
Serve immediately.
Chef Notes:
*This Garlic Cashew Hake recipe is Paleo-friendly.  Pairs well with bacon wrapped asparagus and a large green salad.
Return from Garlic Cashew Hake to our Recipe Box for more of Sprouted Root's tasty Main Dishes

Click here for fun and interesting articles at Our Table (Blog)

To view Products We Love click here

Join the Sprouted Roots Family; Subscribe to our Newsletter to get more Sprouted Roots Goodness delivered to your inbox!  Click Here to Subscribe

_____________________________________________________________________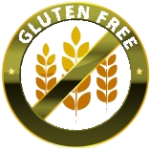 Gluten Free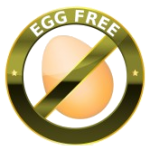 Egg Free     

 Lactose Free   

 Vegetarian          *Dairy Free