Serving  size  12 Brownies

Prep   5  mins
Cook   35-40 mins
Total Time:   40-45 mins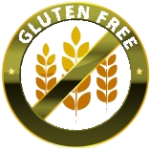 Gluten Free     



T

hese flourless fudge brownies are dense, fudge-y, and oh so good!  A super simple recipe with very few ingredients. Flour and dairy free! This is another great gluten free recipe to keep your family humming along."
1

1/2 cup sugar

1

1/2 cup cocoa
3 tsp potato starch
3 eggs
3 tsp vanilla

3/4

cup cocoa butter melted
DIRECTIONS
1.   Preheat over 350 deg. F.

2.  Mix sugar, cocoa, and potato starch in a bowl. Mix in eggs one at a time. Add vanilla.
3.  Heat cocoa butter in a small sauce pan until melted, add to bowl and mix thoroughly.
4.  Grease an 8″x8″ baking dish with left over melted cocoa butter from the pan.
5.  Pour batter into pan and place in oven.  Bake for 35-40 minutes.


Chef Notes:
*Cacao, aka. food of the gods. Not only is it so yummy in food but it has many health benefits.  Cacao is a powerful antioxidant, high in manganese, zinc, calcium, potassium, and vitamin c. It is also a happiness stimulant and healthy for your skin…..not to mention it is DELICIOUS and super easy to cook with! If you want to know everything there is to know about raw cacao click here Your Ultimate Guide to Raw Cacao.  You will love this article!
Return from Flourless Fudge Brownies to our Recipe Box for more of Sprouted Root's Sweet Treats

Click here for fun and interesting articles at Our Table (Blog)

To view Products We Love click here

Join the Sprouted Roots Family; Subscribe to our Newsletter to get more Sprouted Roots Goodness delivered to your inbox!  Click Here to Subscribe

_____________________________________________________________________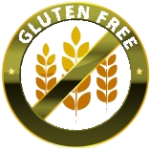 Gluten Free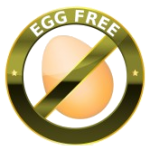 Egg Free     

 Lactose Free   

 Vegetarian          *Dairy Free