Serving  size  8

Prep   15 mins
Cook   0  mins
Total Time:  15 mins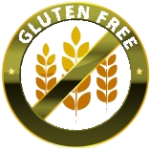 Gluten Free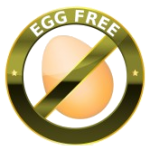 Egg Free



T

he kids go crazy over this fabulous fruit salad!  To add a bit of whimsical fun, the apples are spiraled and the salad is flavored with a light sweet dressing."
zest from 1/2 lemon
zest from 1/2 orange
1/4 cup lemon juice
1/2 cup orange juice
2 Tbsp. brown sugar
1 tsp. vanilla
1/2 pineapple cut into chunks

1 lb. grapes
3 bananas sliced
1/2 pound strawberries sliced
3  kiwis peeled sliced
3 apples spiraled using one of my new favorite kitchen tools, the

Spiral Vegetable Slicer by Paderno World Cuisine
DIRECTIONS
1.  Add zests and juices from a lemon and orange and brown sugar to a small pot.  Bring to a boil and a cook for a few minutes (about 5 minutes) to thicken a bit.  Stir constantly. Then take off heat and allow to cool.  Once cool, stir in the vanilla.

2.  Wash and prepare all fruit.
3.  Add pineapple chunks, grapes, sliced bananas, sliced strawberries, sliced kiwis, and spiraled apples to a large bowl.
4.  Pour orange/lemon sauce over the fruit and mix carefully.
5.  Serve on a bed of kale or chard for a beautiful presentation.


Chef Notes:
*This recipe is Paleo-friendly.
*For a little extra color add blueberries or blackberries.
*Since the apples and bananas get brown right away, make this salad right before serving.
*The Spiral Vegetable Slicer by Paderno World Cuisine is a fabulous kitchen tool!  It cuts vegetables and fruit into curly ribbon-like spirals.  Great for making grain free noodles, ribbons, or to decorate dishes for presentation.
*Visit our blog to read our review: Spiral Vegetable Slicer Review; Favorite New Kitchen Tool!
*Click here to purchase the Spiral Vegetable Slicer.
Return from Grain Free Fabulous Fruit Salad to more tasty Gluten Free Salads.
Or go to Sprouted Root's fun and informative Blog for great products reviews and articles.

_____________________________________________________________________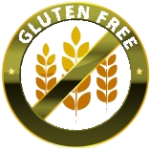 Gluten Free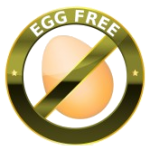 Egg Free     

 Lactose Free   

 Vegetarian       *Dairy Free