Serving  size  1
Prep   5  mins
Cook   0  mins
Total Time:   5 mins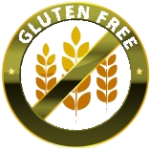 Gluten Free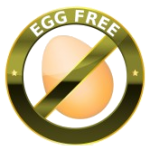 Egg Free





S

t. Patty's day would not be the same without a partially inappropriate Irish Toast and an Irish Car Bomb.  With strong Irish genes in the family, we decided we needed to come up with a gluten free version of the traditional Guinness/Bailey's/Jameson drink.  The new dairy free, gluten free version is just as tasty! "
INGREDIENTS 
DIRECTIONS
Pour 1/2 pint of Green's Gluten Free Dubbel Dark Ale into a pint glass.
In a shot glass, add 1/2 an ounce (half a shot) of homemade dairy free Irish Cream.
Top Irish Cream with 1/2 ounce Jameson Irish Whiskey.
Recite Irish toast of choice (need ideas,

go here

), clink glasses with your neighbor and drop Irish Cream/Whiskey shot into Pint glass.
Drink the creamy Irish goodness.
Note:  when made traditionally with Bailey's Irish Cream and Guinness, the Irish Cream will begin to curdle fairly quickly.  With the homemade dairy free Irish Cream recommended above, the drink will not begin to curdle upon dropping in the shot and you can sip the drink if you prefer.


Chef Notes:
*This drink originated as a St. Patrick's Day celebratory drink.  Sarah invited my family and I over for a St. Patrick's Day celebration dinner and asked that we bring a celebration drink.  Since our expertise is more beer and wine and not hard alcohol, we were in a bit of a dilemma.

So, I used the trusty internet and found an Irish drink called a Car Bomb.  It sounded fun so we went with it.  It turned out to be a big hit!  It was fun to do in a group and it tasted great!  Now the Car Bomb has turned into our "friendship" drink whenever Sarah and I get together and cheer to our friendship.
Sarah and I decided to come up with a dairy free version of Irish Cream Liqueur.  She is sensitive to dairy and also we both wanted a lower calorie drink.  So, we went to work in the kitchen and made a really smooth and creamy version.
Usually the dairy in the drink curdles and leaves you with a "bomb" feeling in your stomach.  This dairy free Car Bomb, to our pleasant surprise, does not curdle and does not give you that "full feeling".  Now, we can enjoy our celebration drink without the guilt.  Cheers!
return from Irish Car Bomb – Dairy & Gluten Free to more Gluten Free Spirits and Drinks.
_____________________________________________________________________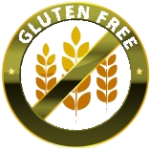 Gluten Free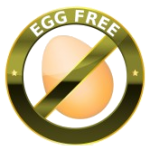 Egg Free     

 Lactose Free   

 Vegetarian          *Dairy Free