Serving  size  6
Prep   5  mins
Cook   0  mins
Total Time:   5 mins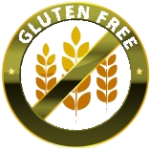 Gluten Free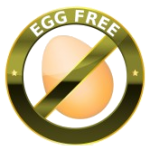 Egg Free



C

owboy Caviar is a hearty black bean salsa.  Inspired by a good friend's version of a three bean salsa, it is even better after it has sat and developed its flavor for a few hours.  A heartier version of its salsa cousins, Cowboy Caviar blends the strong flavors of red onion, cilantro and garlic with the sweetness of tomatoes, the pop of corn kernels, and the substantial base of black beans.  Serve with this gluten free salsa with gluten free tortilla chips or fresh cucumber slices."
1/2 cup red onion, diced

1/2 bunch of cilantro finely chopped
1 cup black beans, cooked and cooled
1 cup tomatoes diced
3/4 cup corn kernels
2 gloves garlic minced
juice of one lime
2 Tbsp olive oil
1 avocado diced
DIRECTIONS
1.  In a large bowl mix corn, garlic, onion, black beans, cilantro, and tomatoes.
2.  Add avocado, lime juice and olive oil.  Mix gently.
3.  Serve with this beautiful (gluten free) black bean salsa with gluten free tortilla chips or with cucumber slices.


Chef Notes:
This gluten free salsa is our family friendly version.  However if I am making this for a crowd who appreciated a little spice, I throw in some finely diced jalapeno or Serrano pepper.

I like to make this when i feel a cold coming on.  the only alteration is I include more onion and garlic.  I believe I have fought off a myriad of bugs between the garlic, onions, and cilantro.  And if not, oh well, still yummy!!
* Make this recipe Paleo friendly by omitting the corn kernels.  Still tasty!!
I think we have mentioned this before but if you have gluten sensitivities there is a very good chance you also are sensitive to corn or corn derivatives.  You can easily remove the corn from this recipe.  If you are to omit the corn, I would add more black bean and tomatoes in even quantities in its place.
_____________________________________________________________________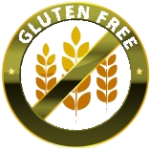 Gluten Free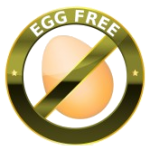 Egg Free     

 Lactose Free   

 Vegetarian          *Dairy Free